For those wondering which clothes I wear on my hikes or what kind of camera I use to take pictures, I have just created a list explaining the stuff I think is really important for a long term trip like this.
Although most of the time I use clothes that I have bought in a local market bargaining over the price, sometimes I think it's necessary to spend some more money to get high quality material. Concerning mountaineering equipment particularly. Freezing nights can be dreadful!
Regarding the camera, I took the vast majority of the photos here with my old Canon 350D, which unfortunately gave up the ghost and I had to replace. But, I'm very pleased with the new one and its results.
For those who will undertake a long trip, who like photography or hiking, I recommend that you look at the following packing list:
MOUNTAIN AND HIKING. BEST BACKPACKING GEAR LIST
North Face Jacket – Here on Amazon
This jacket is something I bring to all my trekking routes and travels. It's a great companion on cold mountain nights and it can also be used in many more situations. Personally, I use it almost everyday in cooler areas.
---
Columbia Convertible Trekking Pants – Here on Amazon
On a hike you want your gear to be practical and comfortable. These pants are great because they have a zipper that allows you to turn them into shorts in seconds. They are perfect for routes starting at low warm areas that later reach some cold passes. You can do the whole hike with the same pants, just adapting them to temperature changes.
---
Columbia Raincoat – Here on Amazon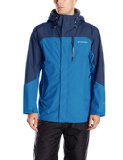 Sometimes, when the weather conditions get a little ugly you have to face strong wind and rain. That's why this jacket should be among the basic gear for any traveler. Besides being windproof it is also totally waterproof, so you always stay dry.
---
Marmot Precip Waterproof Pants – Here on Amazon
These pants are perfect for harsh weather conditions. They are completely waterproof, very light and comfortable!
Check out the Top 10 Best Hiking Pants
---
Champion Long Sleeved Shirt – Here on Amazon
I always bring a few of these super light shirts to all my travels or hikes along with some short sleeved shirts.
---
Mountain Hardwear T-shirt – Here on Amazon
I love these short sleeved shirts because you can wear them during your mountain routes, adventure travels or just make them part of your everyday clothing.
---
Carhartt Wetzel Winter Hat – Here on Amazon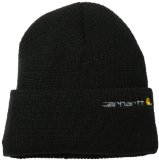 You know the importance of keeping your head warm, right? If you are traveling during the winter I recommend you to bring a good hat.
---
Salomon Hiking Shoes – Here on Amazon
Make sure you wear good shoes; you don't get so tired, they keep you dry and your feet don't end up full of blisters. So far, I Salomon shoes are my favorite.
---
Pro-Tect Hiking Socks – Here on Amazon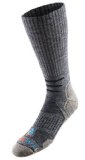 You want to use good socks along with your hiking boots to prevent blisters and wounds.
---
Mountain Made Hiking Gloves – Here on Amazon
You can actually use these gloves for lots of outdoor activities like hiking, horseback riding, cycling or everyday use.
CAMPING AND TRAVEL. BEST BACKPACKING GEAR LIST
Osprey Aether 65 Backpack – Here on Amazon
Simply one of the best backpacks for its quality, large capacity, comfort and durability. It is also easy to pack and is fully adjustable to fine-tune the fit of your backpack to match your size. It's a great choice for long-term travelers!
Check out the Top 10 Backpacks for Travel
---
Osprey Exos 48 – Here on Amazon
However, if you are looking for an ultralight backpack for hiking and short adventure travels, the Osprey Exos 48 is just perfect!
Check out the Top 10 Lightweight backpacks for adventure sports!
---
Marmot Limelight 2 Tent – Here on Amazon
Durable and lightweight, it is a 3 season tent that you can use in almost any situation. I have tested it on heavy rains and snowfalls and it has always fared well. It's perfect for two people as it has a generous interior and two great vestibules for gear storage.
Check out the Top 11 Tents for Backpacking
---
Kelty Cosmic 20 Sleeping Bag – Here on Amazon
How many times did I think "Kelty, I love you" on freezing nights over 3,000 meters? I can't count it! This sleeping bag is designed to withstand very low temperatures, but I have used it in many other situations simply leaving the zipper open to not be too hot inside.
Check out the Top 11 Ultralight Sleeping Bags
---
Therm-a-Rest Sleeping Pad – Here on Amazon
If you want to have a good rest after a hard day of hiking, you'll need a proper sleeping pad. Some of them are very expensive but I think this one is a good value for money.
Check out the Top 11 Backpacking Sleeping Pads
---
Petzl – Headlamp 150 Lumens – Here on Amazon
Indispensable for any traveler, this great headlamp allows you to you read, cook or do anything in the dark.
Check out the best backpacking headlamps
---
Potable Aqua – Here on Amazon
If you are traveling to Asia, Africa or South America, these drops can be very helpful. If you are not sure about the water you're about to drink, they will definitely kill all the bacteria, making the water potable.
---
Ultralight First Aid Kit – Here on Amazon
You never know what could happen when traveling, so you better be prepared for some accidents.
---
Victorinox Swiss Knife – Here on Amazon
A very useful knife I bring on all my hikes and travels.
---
Julbo Explorer Sunglasses – Here on Amazon
Have a look at the design and protection of the Julbo Explorer!
Check out the Top 11 Sunglasses for Outdoor Adventures
---
Repel Insect Repellent – Here on Amazon
I recommend to get a repellent with at least 30 – 40% of DEET for a good protection. Particularly important for travels in Asia, Africa or South America where some mosquito bites can bring terrible diseases.
ELECTRONIC AND PHOTOGRAPHY. BEST BACKPACKING GEAR LIST
Nikon 5500 – Here on Amazon
After my old Canon 350 D broke, I decided to buy this modern and affordable model and I'm super happy with the results. You'll find the quality of Nikon with the best resolution, 24.2 MP and 1080p HD video.
Check out the Top 10 Best Cameras for Backpacking
---
Nikkor 50mm Lens – Here on Amazon
Portrait photography lovers know how important it is to bring a 50 mm on your travels. Thanks to this affordable little lens I could take some beautiful smiles all over Asia, Africa and the Americas.
---
Sigma 18-250 – Here on Amazon
The Sigma 18 -250 lens is another good option to the Nikon 18 -140. This lens has a pretty good angle and an incredible telephoto zoom. It's just perfect for traveling because you can take close up and far away pictures without changing the lens.
---
Kindle Paperwhite – Here on Amazon
The perfect travel companion for your long-haul journeys or for relaxing evenings. Carrying books in your backpack is not too practical, so the small Kindle allows us to bring hundreds of them with minimum weight.
---
MacBook Pro 13 – Here on Amazon
My most precious working tool. Nothing can beat a Macbook! This amazing laptop allows me to update my blog, work on my photos and keep in touch with my people while occupying minimal space. Check out the Top 10 Best Laptops for Travel
Would you pin it? Thanks
---
---
Enjoy this article by National Geographic: Hiking and Camping Gear Guide
---
Do you have any questions about the Best backpacking gear list? Please, contact me!
Hi, I'm Miguel; Adventure traveler, scuba diver and hiking lover. I have been traveling the world for the last 12 years and I hope my experiences, photos and hiking routes inspire you to travel the world too.