Are you looking for the best trekking pants? You've come to the right place! Whether you're planning a short trek or a multi-day hike along the Appalachian Trail, you must bring a good pair of hiking pants. Some people don't pay much attention to their gear and decide to walk long distances wearing stylish jeans. They might get blisters and scratches, plus jeans and other pants can feel really hot during the summer. Hiking requires a wide range of movement, so your pants must allow your legs total freedom of movement, as well as protect them from rashes and falls.
The right type of pants will depend on the activity and the season. As a general rule, good hiking pants must be durable, breathable, water resistant and wind resistant. If you're planning to take high-altitude hikes or hikes in rainy climates, you'll need waterproof pants and probably some extra insulation to protect yourself from temperature drops. Keep in mind that this type of pants doesn't offer the same breathability, so I wouldn't recommend them for warm climates. In this case, you might need two pairs of pants: a lightweight and comfortable pair for spring and summer hikes, and a warm and waterproof pair for winter adventures.
One of the biggest advantages of hiking pants is that they're super versatile. Although they're designed mainly for hiking, you can use them for backpacking, camping, fishing and many outdoor sports. You'll see that many models are convertible; by zipping off the legs, you can turn your pants into hiking shorts in a matter of seconds – the perfect choice for travel in tropical countries.
I know, there are many options out there and it's difficult to make the right choice. Don't worry! You don't have to spend hours comparing models and reviews. I've done it for you. I've created a list of the best models so you can find the one that best fits your needs.
Check out other buyer's guides to find the best tactical watches, trekking watches, climbing ropes, sleeping bags, outdoor sunglasses, and hiking water bottles.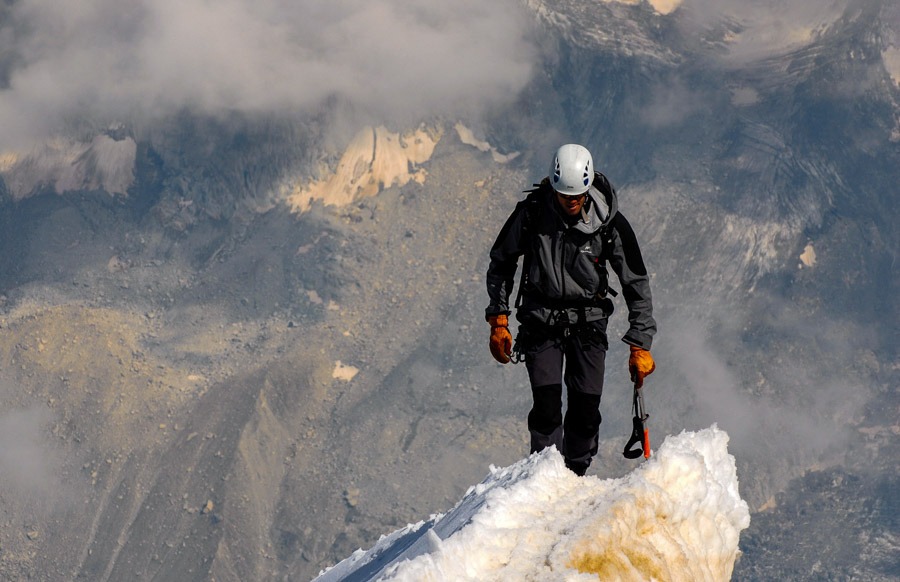 TOP 10 REVIEW
---
ARCTERYX GAMMA LT
The Arcteryx Gamma LT pants are designed to withstand hard weather conditions. Even though they're not totally waterproof, they have the best performance, holding rain and snow while being breathable and quick drying.
They feature a polyester waistband, zippered pockets, a DWR (durable water repellent) finish, an adjustable belt, articulated knees and a gusseted crotch. Ideal for hiking and climbing in wet areas. They're soft-shell and breathable, but I wouldn't recommend them for warm climates.
---
NORTH FACE PARAMOUNT TRAIL
The North Face Paramount Trail is a great option for those who need versatile pants. They're a bit thicker than most models on the list, so they're warmer, more durable, wind-resistant and more versatile. A good pick for hiking, camping and backpacking trips. Features: 17-inch leg opening, convertible shorts, DWR finish, zippered pockets, elastic waistband and adjustable belt.
---
PRANA STRETCH ZION CONVERTIBLE
The Prana Stretch Zion convertible pants feature original "Zion" fabric with a durable DWR finish for water protection. They're among the most comfortable and versatile options on the list. You can wear them in fresh (no hard winters) climates and convert them to shorts when it gets warmer. They feature a quick-dry stretch fabric, an adjustable cinch belt and several pockets.
---
PRANA STRETCH ZION PANTS
The Prana Stretch Zion pants are the non-convertible version of the last model. They're less versatile, but definitely more stylish and a bit cheaper. They feature a DWR treatment for water protection, quick-dry fabric and abrasion-resistant materials. A great option for general backpacking and outdoor adventures, they can hold cold fronts and they feature roll-up legs that secure with a snap in case it gets warmer.
---
OUTDOOR RESEARCH FERROSI
The Outdoor Research Ferrosi are lightweight, comfortable and super stretchy. While they're not convertible, they feature roll-up legs that secure with a drawcord, making them a good option for moderate-warm climates. They're also quick drying, breathable, abrasion-resistant and weather-resistant. They have a great overall performance in both dry and wet climates.
---
COLUMBIA SILVER RIDGE CONVERTIBLE
The Columbia Silver Ridge is one of the most popular pants among backpackers and outdoor lovers. They're the most lightweight pants on the list, and a great option for hiking during the summer. Many people use them for backpacking in tropical countries, as they feel so light and fresh. The main drawback is that they're made of 100-percent nylon without spandex, so there's a lack of stretch.
---
OUTDOOR RESEARCH CIRQUE
The Outdoor Research Cirque pants are designed for cool hiking, alpine climbing, skiing and other winter activities. They're not totally waterproof, but they have great performance in wet weather. Keep in mind, though, that we're talking about soft-shell pants, so there's not much insulation. However, if you're in a really cold climate, you can wear thermal leggings underneath.
---
WHITE SIERRA TRAIL
The White Sierra Trail pants have a similar design and features as the Columbia Research pants. They are super lightweight, keep you cool in warm climates and are convertible. They're also very popular for backpacking in tropical countries, camping and summer hiking. They have a great price, but you'll find the same downsides: They're not flexible and the design of the legs might feel a bit tight for some people.
---
FJALLRAVEN VIDDA PRO
The Fjallraven Vidda pants are designed to be durable and tough. They provide special protection for the knees and back, being more resistant to scratches and falls. They're a good choice for outdoor lovers who need extra-resistant pants. Keep in mind that they're not water resistant, so I wouldn't recommend them for wet climates or long hikes in which the weather might change.
WATERPROOF PANTS
---
MARMOT PRECIP
Even though some models on the list have great weather resistance, the Marmot Precip pants are the only ones designed with totally waterproof fabric. They're super lightweight and have decent breathability for a waterproof pant. The best option to protect you from long, rainy days. If you're hiking in a cold climate, you can wear them with a second layer underneath to keep you warm.
---
A FEW THINGS TO CONSIDER:
MATERIALS
Although hiking pants can be made of different materials, nylon is the most common one. Nylon stands out over the others because it's lightweight, breathable and quick-drying. Nylon also offers great protection against abrasion and is super durable. Some models are made of polyester, which is quick-drying and moisture-wicking. However, they're not as durable as those made of nylon.
Most models feature a blend of several materials. I suggest that you get nylon pants with added spandex. Spandex provides extra stretch and a better range of movement than nylon pants, making it a great combination. It's important to take this into consideration because if you buy 100-percent nylon pants, they won't have much stretch. Nylon itself isn't an elastic material unless it's combined with other materials.
Nylon soft-shell is another popular type of pants because it combines wind protection and water resistance with breathability and durability. It's super lightweight and has a great overall performance.
Some manufacturers use special blends of nylon, polyester and other materials to offer total water resistance. Some waterproof pants might also be insulated to help you fight low temperatures. On certain models, you'll have to use products like beeswax to keep them waterproof for a longer time. Unfortunately, waterproof pants usually lack in breathability.
POCKETS
Most trekking pants have two side pockets and one or two pockets in the back. This is a personal preference, but I don't recommend that you choose a model with too many pockets. They're designed for hiking, so you can keep your stuff in your backpack and keep your pockets less bulky, giving you more comfort and freedom of movement. A few pockets (one single pocket on each side) might be helpful, though. You can keep a few coins, a map or some snacks at hand. Pockets have different sizes and shapes, and most of them are zippered to provide more protection.
WEIGHT
Most manufacturers try their hardest to produce lightweight pants, and they have developed amazing materials and options. For many people, hiking as light as possible is very important, so you should consider weight before you buy anything. Winter pants will be much heavier due to their extra insulation and padding. Otherwise, most models on the list are lightweight.
CONVERTIBLE PANTS
Convertible pants are a favorite choice for many hikers and adventurers. Their legs can be zipped off so that the pants become hiking shorts. This makes them super versatile for different climates and situations. Basically, you get two pants in one, which is a great way to pack lighter and adapt to temperature changes. It feels great to start a hike with comfortable shorts while having the option to add the legs if it gets colder as you get higher. We know the importance of this feature, and that's why many pants on the list are convertible.
On the other hand, standard hiking pants usually have a nicer appearance and some hikers don't find the zipper on convertible pants to be comfortable.
BELTS AND WAISTBAND
Most models come with a waistband and a belt to add adjustability, which is great for getting the right fit and preventing your pants from falling off when you make some movements. A good fit is important for a pleasant hiking experience.
When you're carrying a backpack, you'll notice that the hip belt of the backpack rests over the waistband of your pants. This can be uncomfortable, causing pain and blisters in some cases. That's why you should look for pants with a soft lined waistband and a thin belt to prevent the pants from interfering with the backpack's hip belt.
QUICK DRYING
Keeping your pants dry is especially important in high mountain areas in which temperatures can drop quickly. Having your pants wet and cold is a very unpleasant feeling. Unlike traditional pants or jeans, hiking pants barely absorb water. Most new models are made of nylon and tend to dry very quickly.
They're the best option for routes on which you might need to cross a stream or when you're hiking in rainy weather.
WATERPROOF
As we just mentioned, most trekking pants don't hold much water and they dry quickly. However, this doesn't mean they're totally waterproof. Most of them are designed for hiking during the spring or summer, so they can get wet and dry while having great breathability. Their water resistance changes depending on the model and the price. Most models on this list hold light rain pretty well thanks to special water treatments.
If you need completely waterproof pants, keep in mind that they don't breathe as well.
COMFORT
Hiking pants are among the most comfortable pants you can wear. They're super lightweight, flexible and soft. They're so comfortable, most people use them as everyday pants. If you like to travel from time to time, you'll find that they feel great while you're traveling on a bus, train or plane. They're also a good option for visiting markets and crowded places because most models have zippered pockets, giving you extra protection against pickpockets.
SHOULD I BUY THEM OR RENT THEM?
If you're an outdoor lover or traveler, buying a pair of hiking pants is one of the best investments you can make. Actually, they're not even that expensive, and your hiking experience will be much better with the proper gear.
However, there are a few circumstances in which you might prefer to rent them. I remember that time I was in Ecuador; I was traveling with my Columbia pants but I was about to climb Cotopaxi volcano. Obviously, those pants were not designed to climb a 6,000-meter mountain, so I decided to rent a pair of insulated pants for that climb.
HOW TO CHOOSE THE RIGHT PANTS FOR HIKING
There are a few things to consider when choosing the best trekking pants. Most models on the list can be used for many activities besides hiking. If you're backpacking, you can also use them for city-walking, camping in a forest, collecting wood, crossing a stream, climbing, etc.
The first thing to keep in mind is versatility. Do you want your hiking pants to be convertible? Some long pants have zippers on the sides to make them easier to put on and take off, but convertible pants are the ones giving you greater versatility.
Another important factor is mobility, which will be related to the type of sport you want to practice. Are you going to wear your pants only for hiking? Or is it possible that you will use them for climbing, running and other adventure sports? In that case, you may need tight and flexible pants to facilitate your movements.
Finally, think about the climate and temperature of the place to which you're traveling. Some materials are more suitable for cold and rainy climates, while others are designed to be worn during the summer. This way, you'll know whether you need a pair of ultralight pants for summer hikes or a pair of insulated, waterproof pants for cold trails.
WHICH ARE THE BEST?
As you've seen, there are many great options out there. If you still have some doubts, let me give you a few suggestions. If you're looking for a pair of pants with good overall performance, to be worn in cold-to-warm climates, I'd go with the Prana Stretch Zion Convertible.
If you need something lightweight for very warm climates, the Columbia Silver Ridge might be your best option. On the other hand, if you need a pair of waterproof pants to withstand rainy climates, I'd look for the Marmot Precip.
---
Have you enjoyed The Best Hiking Pants for Men and Women? Leave a comment!
Disclosure: As an Amazon Associate I earn from qualifying purchases. If you click on the link and purchase the item, I will earn advertising fees. There are other affiliate links to REI and Leisure Pro.