Are you looking for a new snowboard jacket? If so, let me give you a few helpful tips. First, you need to think about the weather conditions of the place where you're going to be snowboarding.
If you are planning to go snowboarding during the harshest winter months, you'll need a model with high thermal protection and water resistance. For freeriding in mild spring weather, you'll need a lighter, more breathable jacket.
There are hundreds of models on the market, and making a choice isn't easy. Don't worry! In this article, I am going to explain the main characteristics to consider when choosing your jacket. In addition, I will review the best models of the year so that you can find the one that best suits your needs.
Have a look at other guides to find the best snowboards, pants, helmets, goggles, and snowboarding boots.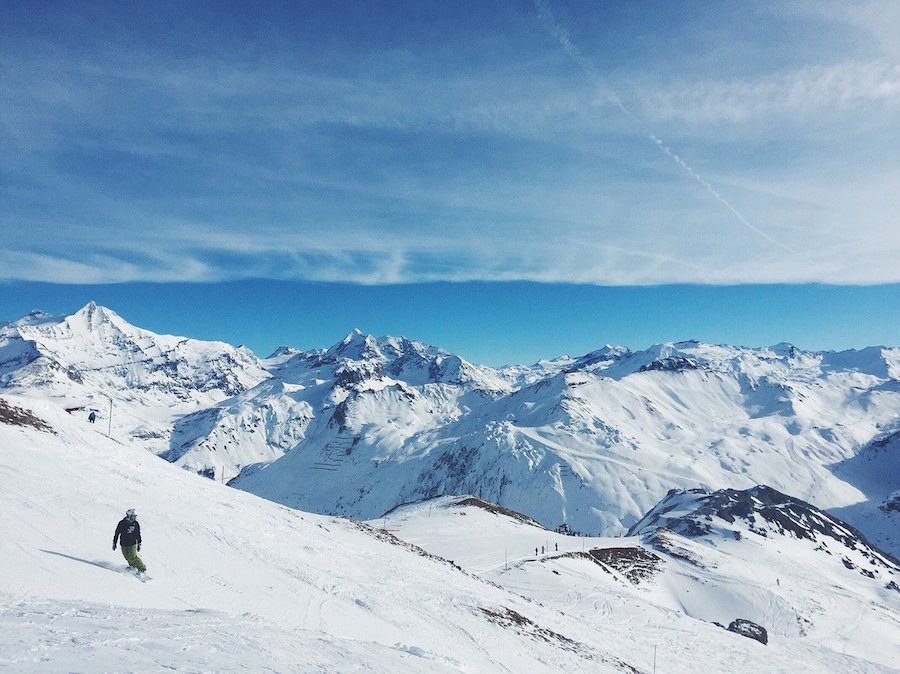 THE BEST SNOWBOARD JACKETS
---
BURTON GORE-TEX RADIAL
FEATURES: The Burton Radial provides a perfect fit, neither too tight nor too loose, which makes it really versatile—you can use it for resort skiing, snowpark, and backcountry adventures. Thanks to its two-layer resistant construction, highly waterproof Gore-Tex membrane, and efficient Thermolite insulation, this model offers high weather protection, even in the dead of winter. It features a helmet-compatible hood, venting pit zips, a chest pocket, and a goggle pocket. Overall, it has a great weather performance that makes it one of the top picks on the list.
---
MAMMUT KENTO
FEATURES: The Mammut Kento is an ultralight, highly water-resistant hardshell. It has several storm-oriented features such as a high-design collar, an adjustable hood, sealed seams, zippered pockets, pit vents with waterproof zippers, and adjustable cuffs. This model doesn't offer much thermal protection, but you can wear a down jacket underneath for extra warmth.
---
THE NORTH FACE THERMOBALL TRICLIMATE
FEATURES: The North Face Thermoball Triclimate is a great 3-in-1 jacket that will help you adapt to climate changes. The DryVent outer layer is waterproof, stretchy, and breathable. Also, it has a DWR (durable water repellent) finish. The inner layer, which is zipped into the outer shell, features Primaloft thermal insulation, which will protect you from the cold and wind. It includes two hand pockets, one chest pocket, an adjustable hood, and pit vents.
---
VOLCOM L GORE-TEX
FEATURES: The Volcom L Gore-Tex performs really well in different climates, especially in winter. The model includes a powder skirt, an adjustable hood, pit zips with inner mesh, hand pockets, a goggle pocket, and sealed seams. It has a tighter fit, but it's built with stretchy materials that allow for great freedom of movement. Overall, it's a great option for snowboarding in winter.
---
BURTON HILLTOP
FEATURES: The Burton Hilltop stands out for striking the right balance between water resistance, thermal insulation, and comfort. Also, it has a slightly tighter fit than other Burton models, which makes it a nice garment for everyday use. It includes a powder skirt, a helmet-compatible hood, and a goggle pocket. It doesn't provide the most thermal protection on the list, but it performs pretty well as long as you aren't facing extreme weather.
---
HELLY HANSEN APLHA 3.0
FEATURES: The Helly Hansen Alpha 3.0 is one of the most popular winter jackets on the market. It's built with super-stretchy materials that make it really comfortable to wear. In addition, it offers fantastic water resistance and thermal protection. More features: Helmet-compatible hood, Recco unit, Life pocket™, elastic cuffs, and powder skirt.
---
BURTON MALLET
FEATURES: The Burton Mallet features a casual design that makes it a nice urban jacket. This model offers great thermal insulation and a pleasant touch. However, it doesn't provide as much water resistance as other models on the list. You could use it for winter sports (with little chance of snowfall), but most riders prefer to wear it in the city.
---
BURTON JET SET
FEATURES: The Burton Jet Set is a women's jacket with excellent features: great water resistance and breathability, efficient thermal insulation, micro-fleece pockets, helmet-compatible hood, pit zips, and a powder skirt. Also, it has a nice, slim fit and is available in a bunch of colors.
---
BURTON COVERT
FEATURES: The Burton Covert is a popular choice among beginner to intermediate riders because it offers great features at a reasonable price. It stands out for its water resistance and excellent thermal insulation (80 grams in body and 60 grams in sleeves). In addition, it includes all the classic must-have features: powder skirt, micro-fleece pockets, goggle pocket, pit vents, and hood.
---
COLUMBIA ALPINE ACTION
FEATURES: The Columbia Alpine Action has been a "best-seller" jacket for several years. The main features: waterproof construction, Omni-Heat layer that retains heat, Microtemp thermal protection, sealed seams, detachable hood, hand pockets, and a powder skirt. Overall, it's a great buy. However, the Burton Covert has a slightly longer design that protects you better from the cold, and pit zips for warmer days. Both jackets cost pretty much the same.
---
THINGS TO KEEP IN MIND BEFORE CHOOSING YOUR MODEL:
WHAT'S THE DIFFERENCE FROM SKI JACKETS?
At first glance, these two types of jackets look quite similar, except perhaps for designs and decorations. However, some small differences make them more appropriate for each activity.
Snowboard models tend to have looser designs, which are better suited to the movements one makes while snowboarding.
The most significant difference, though, is that snowboard models are generally longer, especially at the back. This extra length protects you from the cold when you are sitting in the snow, strapping your bindings.
TYPES OF SNOWBOARD JACKETS:
Softshell:
Softshells are perfect for snowboarding in dry weather, when you will need more breathability and less snow resistance. They are water-resistant too, but definitely not as waterproof as hardshells. Softshells have other advantages: They are made from soft materials, which makes them more pleasant to the touch and more stretchy.
Some models on the list are softshell jackets. If you are planning to go snowboarding on dry days, this type of jacket could be a good option.
Hardshell:
Hardshell jackets are designed to withstand more severe weather conditions. These models feature waterproof membranes, which prevent water from passing through the fabric, while allowing moisture to escape to the outside. They don't have such a pleasant touch, but they are lightweight and efficient.
I recommend that, in freezing weather, you opt for an insulated hardshell (although this will make the jacket bulkier and heavier). Otherwise, you should wear a base layer underneath. For instance, you can wear a good down jacket or fleece.
3-in-1 jackets:
3-in-1 models are made of two removable layers so that you can wear either one or both of the layers, depending on the weather conditions.
The inner layer, which is attached to the outer layer with a zipper, protects you from the cold. This layer keeps you warm while allowing sweat to easily evaporate. The outer layer is a hardshell that protects you from rain, snow, and strong winds.
These models are quite popular because they usually have reasonable prices. Most of the time, it's cheaper to buy a 3-in-1 jacket than to buy a softshell and a hardshell separately.
THERMAL INSULATION
Some models have thin thermal layers, while others feature extra insulation that protects you from the cold, even in blizzards. To find the right thermal insulation, you must think about the climate of the place where you are going to snowboard.
Most thermal layers are made of synthetic fillers because this type of material offers fantastic protection and isn't expensive. Primaloft, Thermolite, and Polartec are some of the best-performing insulation systems.
Some high-end jackets use goose down because it offers greater thermal protection and compacts quite small. Unfortunately, this system is generally quite expensive.
Other models don't have any insulation, so they don't offer protection from the cold. This type can be a good option for high-intensity activities such as off-piste snowboarding in moderate weather.
If you have doubts about how much thermal protection you need, you can choose a model with medium insulation and then wear a base layer underneath when the weather gets colder.
BREATHABILITY
High breathability is a key factor in choosing a good jacket. If the jacket is not breathable, your sweat vapor will not evaporate properly and you'll quickly feel like you are inside a sauna. This is a terrible feeling, especially when the wind blows and the moisture inside increases an already-present sense of cold.
A garment's breathability is measured in grams. For instance, a breathability of 10,000 g indicates that 10,000 grams of water vapor can pass through one square meter of material in 24 hours.
Breathability is always related to water resistance, so a highly waterproof garment will never be highly breathable, and vice versa. This relationship is important when choosing your jacket because you must find the right balance between these two features.
WATER RESISTANCE
Waterproof garments are made of several layers of resistant fabrics and a waterproof membrane. Gore-Tex is probably the most famous waterproof membrane on the market, but there are other high-performing systems, too.
Gore-Tex membranes feature tiny pores that are 20,000 times smaller than a drop of water but 700 times larger than a gas molecule. This means that water cannot pass through the material, though perspiration molecules can escape to the outside.
Many snowboard jackets have a 10,000 mm water resistance, which is the minimum I recommend for winter-sport clothing. For harsh climates and blizzards, consider 20,000 mm water-resistance fabrics.
DESIGN AND SIZE
There are hundreds of nice models with different designs and shapes, so it should be easy to find a style that suits your personality. If you stick to resort snowboarding, you may want to try a slim or regular fit.
Those who spend more time in the snowpark or freeriding will appreciate the greater freedom of movement of a looser fit, which is essential to performing certain stunts.
Most snowboarders go for baggy designs because they have a more casual look. Also, they allow for a base layer to be worn underneath.
If you want to know your size, take measurements of your torso, shoulders, and waist, and then compare these measurements to the manufacturer's sizing chart. If you buy online and got the wrong size, you'll be able to return the product.
POWDER SKIRT
Powder skirts are placed at the bottom of the garment to prevent wind and snow from entering the jacket.
When you make certain movements (or when you fall), some snow could sneak into your pants or jacket. This happens quite often when you're freeriding because off-piste snow is typically fluffier and deeper. If you need some extra protection, I recommend that you look for a model with a powder skirt.
ELASTIC CUFFS
The sleeves of a jacket can feature elastic cuffs that help to keep out snow. Some cuffs include thumb holes, which will keep your hands warmer when you are not wearing gloves.
COLLAR DESIGN
Collar design plays an important role in determining the comfort level of the garment. The most comfortable models have collars with soft inner linings and extra vents for warmer days. Some collar designs place the zipper on one of the sides so that it prevents friction on the chin.
HOOD
Some people prefer hooded jackets because they provide better protection from the wind and rain. Most hoods are compatible with helmets. If you are going to snowboard in adverse weather, I recommend that you choose a hooded model.
Some other people don't like hoods because they want to maintain uninterrupted vision (hoods can reduce peripheral vision).
If you have doubts, you can choose a model with a hood that can be compacted into the collar zipper. Thus, you can choose whether or not to use it, depending on the situation.
POCKETS
Most models have at least two side hand pockets, an inside pocket, and sometimes a chest pocket. Other designs place plenty of pockets in different parts of the garment.
Make sure your jacket has at least one or two pockets so that you can store your phone, some money, your ski pass, etc. Goggle pockets come in handy too, as they include a cloth to clean the lenses.
RECCO SYSTEM
Some models include a Recco unit, which is a small transponder built into the garment that responds to the radar waves of a Recco device. This system helps locate people who get lost or trapped under an avalanche.
VENTILATION ZIPPERS
Most jackets feature ventilation zippers that increase the airflow inside the garment, thus helping to regulate your body temperature. These zippers are especially helpful on warmer spring days. Ventilation zippers are usually placed along the armpits, and they can be opened or closed when necessary.
---
Did you like "The Best Snowboard Jackets"? Leave a comment!