Although the idea of ​​disconnecting and forgetting about the rush and stress of work sounds great, it's often not possible. The digital-nomad lifestyle is growing and more people are working and traveling at the same time. Many long-term travelers bring laptops on their trips to update their blogs, edit videos or retouch photos on Photoshop. Other travelers use them to listen to music, make Skype calls or watch movies.
A few years ago, traveling with a laptop was complicated. The batteries didn't last long and the added weight in the backpack was around 2-3 kilos. Today, thanks to technological advances, laptops are lightweight, compact and rugged. The batteries are designed to last for several hours, making your travels more comfortable and efficient. Plus, the resolution of new displays is simply extraordinary.
The characteristics of your laptop will depend on how you'll be using it. Not all computers are designed equally. Portability, storage capacity, battery life, type of processor, screen size and weight are the main features to consider. Of course, price is important, too. Don't worry, though; some affordable high-quality options are available.
You must also keep in mind your destination. If you're going to visit tough countries with higher chances of being robbed, assaulted, etc., you might not want to bring a $2,000 laptop. In any event, don't be too paranoid: I've been traveling all around Latin America for several years with my Macbook Pro and I've never experienced any problems. I know I'm taking a risk, but I wouldn't replace my laptop with any other one.
Do you want to find the best ultralight laptop for travel? You're in the right place! I've created a list of the best models by categories. Just take a look and choose the one that best suits your needs.
Check other buyer's guides to find the best travel drones, sling bags and luggage locks.
THE BEST LAPTOPS FOR TRAVEL
TOP-END:
If you need an advanced laptop for photo and video editing with the best performance, I recommend that you take a look at the next models:
---
APPLE MACBOOK AIR
SCREEN SIZE: 13.3 inches
WEIGHT: 2.75 pounds
OP SYSTEM: Mac OS X
PROCESSOR: 1.1 GHz Intel Core i5
RAM: 8 GB DDR3 SDRAM
HARD DRIVE: 256 GB SSD
The Macbook Air 13 is one of the most popular choices among travelers and backpackers. Apple processors and operating systems are, in my opinion, the best on the market. They work like a charm and they don't get stuck as often as other operating systems do. Another advantage is the close-to-zero use of the ventilator. Actually, there's a built-in ventilator, but unlike with other laptops, it's barely needed. That makes it a super-silent device.
At 0.16-0.61 inches thick, the Macbook Air is one of the thinnest models on the market, and it's powered by a 1.1 GHz Intel Core i5 Processor, which is enough for most people. However, keep in mind that it's not the most powerful laptop on the list. If you need to process large files and edit videos or photos, I'd go for the Macbook Pro, which has a considerably better performance.
---
APPLE MACBOOK PRO
SCREEN SIZE: 13.3 inches
WEIGHT: 3.0 pounds
OP SYSTEM: Mac OS Sierra
PROCESSOR: M1 Chip
RAM: 16 GB
HARD DRIVE: 1 TB
EXTRA FEATURES: Touch Bar, Touch ID
"Powerful and reliable"
What can I say about the Macbook Pro? This is the laptop I've been using for the last few years, and I couldn't be happier with it. Well, my model doesn't have a touch bar and other new features, but it's basically the same computer. This powerful device features an M1 Chip with 8-core CPU, 16 GB of RAM memory and a 1 TB hard drive. It's the perfect laptop for people looking for the best performance.
It includes a versatile touch bar and a touch ID to increase security. Apple has managed to improve the quality of the screen, making it even thinner and lighter than the last model, which was already awesome. I'd recommend it to bloggers, photographers, video makers and graphic designers. It's one of the heaviest and it's definitely not cheap, but I guess high performance comes at a price.
---
HP AMD RYZEN
SCREEN SIZE: 14 inches
WEIGHT: 2.14 pounds
OP SYSTEM: Windows 10
PROCESSOR: AMD Ryzen 6-Core
RAM: 8 GB DDR4
HARD DRIVE: 256 GB
EXTRA FEATURES: Anti-glare screen
"Versatile and well-designed"
The HP AMR Ryzen is designed for professional Windows users. It's ultralight and thin while being stylish and comfortable to use. It uses a powerful AMD Ryzen 6-Core processor, and it works quickly and smoothly. However, it's not the best option for heavy photo editing.
Overall, it's a great laptop for those who prefer using Windows operating systems.
---
SAMSUNG 13 NOTEBOOK 9
SCREEN SIZE: 13.3 inches
WEIGHT: 1.8 pounds
OP SYSTEM: Windows 10
PROCESSOR: 8th Gen Intel Core i7
RAM: 8 GB DDR4
HARD DRIVE: 256 GB
"Great overall performance"
The Samsung Notebook 9 is a great choice for those looking for an ultralight laptop with high performance. Actually, it's the lightest in the "Top-End" selection, but don't think that its light weight affects its speed or performance. The 8th Gen Intel Core i7 processor is fast, reliable and powerful. This computer has two full-sized USB ports, stereo speakers, 256 GB of storage and 10 hours of battery life. It has probably the best balance between price, performance, weight and size.
If you need a bigger screen, you'll be glad to know that the same model is available in 15 inches, featuring an even more powerful 2.7 GHz Intel Core i7 processor. That's a great option for designers, video makers or anyone looking for a very powerful, fast laptop.
---
DELL XPS 13
SCREEN SIZE: 13.3 inches
WEIGHT: 2.7 pounds
OP SYSTEM: Windows 10
PROCESSOR: 10th Gen Intel Core i7
RAM: 16 GB RAM
HARD DRIVE: 512 GB SSD
"Functional and super fast"
The Dell XPS 13 combines the functionality and power of regular computers with the size of portable, easy-to-carry notebooks. It features a 3840 x 2160 resolution screen, a 512 GB hard drive and a powerful 10th Generation Intel Core7 processor running on Windows 10.
It has won several "laptop of the year awards" and it's definitely a reliable, powerful device. However, if you're worried about weight, you can find lighter options on the list. In my opinion, the Macbook Pro have better overall performance.
---
ASUS ZENBOOK 13
SCREEN SIZE: 13.3 inches
WEIGHT: 2.5 pounds
OP SYSTEM: Windows 10
PROCESSOR: 2.8 GHz Intel Core i7
RAM: 16 GB
HARD DRIVE: 512 GB SSD
"Good value for the money"
The Asus Zenbook 13 is the last model in the Top-End selection. It's become quite popular lately because it's well-constructed, super slim and fast. Moreover, it features a fantastic Full HD 1920 x 1080 display … and all that for a very reasonable price. It's one of the most affordable (yet powerful) options on the list.
If you need a reliable laptop with great performance but don't want to spend too much money, this is probably the best deal of the year.
CONVERTIBLES:
---
MICROSOFT SURFACE PRO 7
SCREEN SIZE: 12.3 inches
WEIGHT: 1.7 pounds
OP SYSTEM: Windows 10
PROCESSOR: 10th Gen Intel Core i5
RAM: 8 GB
HARD DRIVE: 256 GB
"You can detach the keyboard"
If you're looking for something ultralight and versatile, the Microsoft Surface Pro might be your best choice. It's sturdy, well-designed and convertible, being very popular among backpackers and casual travelers. Due to its great design and extra features, you can use it as a tablet or a powerful laptop. It has a great battery for watching movies, and according to Microsoft, it should last up to nine hours.
---
HP SPECTRE X360
SCREEN SIZE: 13.3 inches
WEIGHT: 2.9 pounds
OP SYSTEM: Windows 10
PROCESSOR: 10th Gen Intel Core i7
RAM: 16 GB SDRAM DDR3
HARD DRIVE: 512 GB SSD
"Awesome convertible laptop"
The HD Spectra features a super slim construction, great performance and a really powerful 3.9 GHz Intel Core i7 processor. The 2020 edition has been very popular, topping most reviews of convertible laptops. The touchscreen is bright, with accurate colors and great contrast, and the batteries are meant to last for 16 hours!
As it name suggests, the hinge opens to a full 360 degrees, giving you the option to push back the screen and use it as a tablet. The construction of the whole device is amazing; both the trackpad and keyboard are solid and enjoyable to use, and the quality of the speakers is pretty good for a laptop.
BUDGET ULTRALIGHT LAPTOPS
---
ACER CHROMEBOOK SPIN
SCREEN SIZE: 11.6 inches
WEIGHT: 2.3 pounds
OP SYSTEM: Chrome
PROCESSOR: Mediatek 8-Core
RAM: 4 GB DDR3
HARD DRIVE: 32 GB
"Budget friendly"
The Acer Chromebook is the most affordable laptop on the list. It's a bit short on RAM memory and hard dive, and it doesn't run a very powerful processor. It's meant to be a companion on your trips, so you can surf the internet, write about your adventures, work on light software, make Skype calls, watch movies, listen to music, etc. If you need to run heavy software, it's probably not your best option.
Remember that it doesn't use Windows. Instead, it has a Chrome-based operating system, so you can't install most Windows-based programs like Adobe, MS Office, etc.
---
LENOVO 130 S
SCREEN SIZE: 11.6 inches
WEIGHT: 2.2 pounds
OP SYSTEM: Windows 10
PROCESSOR: Intel Celeron N4000
RAM: 4 GB
HARD DRIVE: 64 GB
"Affordable laptop"
The Lenovo 130 S is a great solution for those who don't need a powerful processor and who are looking for an inexpensive laptop. It's a pretty basic model, so it'll do the job using light software.
If you need to edit heavy video and photos, I wouldn't consider this type of budget laptop. I suggest that you take a look at the Ultrabook selection and spend a little more money.
OTHER ITEMS YOU MIGHT LIKE:
If you like photography and are planning to take lots of photos during your upcoming travels, consider buying an external hard drive for extra storage and the possibility of keeping backups with you.
WD ELEMENTS – 1 TB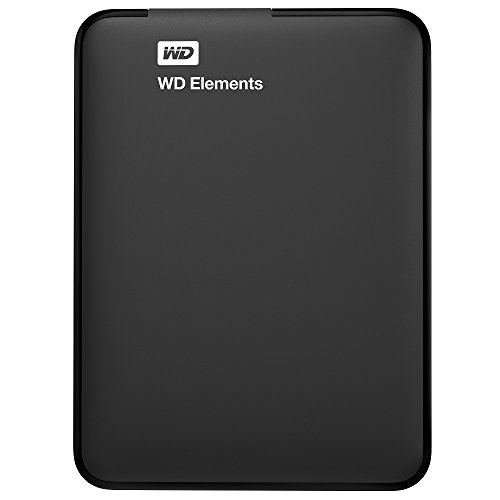 SEAGATE – 4 TB
---
TYPE OF LAPTOP:
CHROMEBOOKS
Chromebooks may be a good choice for those looking for something simple and cheap. Don't expect too much from this type of laptop. It doesn't work with a complete operating system, like Windows or Mac OS, but a simple Chrome browser system. Thanks to their design and materials, these devices are ultra light and compact. You won't be able to use a lot of applications and programs like Adobe Lightroom or Microsoft Office, but you can open MS Office files using the QuickOffice editor or Google Docs. You can also use the online version of MS Office. If you want a basic model that allows you to save photos, watch movies and surf the internet, Chromebooks are among the cheapest options.
CONVERTIBLES – LAPTOP – TABLET
These devices are all about versatility. They combine two options in one. You can use them as a laptop or a tablet depending on the situation and your needs. They can be very useful for long-term trips when using a tablet to read or watch a movie might be more comfortable. Keep in mind that although convertibles are more powerful than Chromebooks, they don't have the same power that conventional laptops do. If you need to edit videos or photos, they may not be your best option.
ULTRABOOKS
These are powerful laptops with great performance. They provide high speed, resolution and quality. Many of them are used in offices or homes but most manufacturers have also created ultralight and compact models for travel. You can count on the quality of a professional computer and the size and weight of a travel laptop.
Obviously, they are the most expensive devices on the list. However, if you use heavy software like Photoshop, AutoCad, etc., I recommend that you opt for this type of machine.
---
THINGS TO CONSIDER BEFORE BUYING A LAPTOP:
1- WINDOWS OR MAC?
Here we get into the eternal battle: Windows versus Mac. Although there are different opinions, Windows is still the most popular choice, providing a wide range of hardware and software. On the other hand, the Mac operating system is, for many, more stable, solid and reliable. I've used both systems and I think I prefer Mac. Despite this, the new HP, Lenovo and Asus computers are spectacular and the Windows system seems to have improved noticeably.
2- SIZE
If you're concerned about portability, you need a compact and lightweight device. Most computers on the list should do well here, as they're designed to be ultralight and slim. If you don't have specific size needs, an 11- to 13-inch screen would be a good fit for travel.
3- WEIGHT
Most people working and traveling at the same time look for lightweight laptops that are easy to carry. That's why weight is one of the key factors in making the right choice. Chromebooks, convertibles and Ultrabooks are the best options, in most cases weighing less than 1 to 1.5 kg. Most new models no longer feature DVD players or large hard drives. I strongly recommend that you don't buy one of those 17-inch computers unless you really need that screen size for your work. The weight you'd be adding would be considerable.
4- SCREEN QUALITY
You'll spend many hours a day looking at the screen of your computer, so it must be suited for that use. Many of today's laptops (especially convertible ones) have touchscreens, which are sometimes very glossy. Keep in mind that glossy screens produce a lot of reflection and can damage your eyesight after lengthy exposure.
5- BATTERY LIFE
Most laptops on the list are designed to last for several hours. However, manufacturer-quoted battery life is often different from reality. Some settings, such as brightness, resolution, running tasks or saving modes, can drastically affect the performance of the batteries. If you use programs that require a lot of processing, or if you transfer many files over your wireless or Bluetooth network, the batteries will not last as long as you desire.
6- KEYBOARD
If you're going to use the laptop very often and write a lot, I recommend getting a comfortable and sizeable keyboard. It's important that the keyboard have full-sized keys with some space around them. Make sure the keyboard is backlit so you can type in dark environments.
7- BUILD QUALITY
Even if you're the most careful person in the world, odds are you'll drop or hit your laptop at some point. You might also spill coffee or water on it. Some models are designed to withstand a bit of water and dust. Take a look at the specifications to ensure the model you're interested in has passed these kinds of tests.
8- CPU
Most popular laptops use Intel Core-based CPUs. These processors offer great performance for multitasking and multimedia tasks. Core i3 is the most basic option and is found in entry-level computers. Core i5 is quite a bit faster and is one of the most-used CPUs. The most advanced laptops use Core i7 CPUs to provide the best performance, quality and speed.
9-RAM
The RAM capability allows you to run multiple applications at the same time and quickly access data, like photos or videos. If you want a powerful laptop, I recommend that you choose one with 4GB to 8GB of RAM.
10- HARD DRIVES
It's important to check the capacity and speed of the hard drive. Some people want large hard drives so they can store a lot of photos, music and videos. However, capacity isn't the only point to keep in mind when you buy a hard drive. Speed ​​is an important factor in accessing data quickly. Manufacturers indicate hard drive speed in revolutions per minute (RPM).
Most new models incorporate solid state drives (SSDs) rather than hard drives, especially on thin and light models. SSDs are much faster, run silently and add less weight and size to the laptop.
11- USB 3.0
I recommend that you get a laptop with several USB 3.0 ports so you can plug in external hard drives, a mouse or a charger.
HOW TO PROTECT YOUR LIGHTWEIGHT LAPTOP
1- USE A PADDED CASE
Regardless of the type of travel you'll be doing, you'll need to protect your laptop from harm and weather conditions. Use a case with a handle in case you want to carry it like a briefcase, or a sling bag for easy transport.
2- NEVER LEAVE YOUR LAPTOP UNATTENDED
Keep it with you all the time, especially in airports, train stations and bus terminals. When I travel by bus at night, I always keep my computer inside my bag with a strap around one of my legs. I like to play it safe. If you're in a market or crowded place, keep your bag at your front.
3- HUMIDITY AND HEAT
Very high temperatures and humidity can cause problems with your electronic devices.
5- VOLTAGE AND PLUGS
Make sure your device can work with the voltage used in the country you're visiting. If not, you can bring along a voltage converter and probably a travel adapter to plug in.
6- LOCK YOUR LAPTOP
Some things can "disappear" when you're staying in backpackers' hostels. Make sure a locker is available at the hostel, and keep it locked at all times.
HOW TO PROTECT YOUR INFORMATION
1- CHECK YOUR DATA
Before leaving home, always check your data and software. Make sure the firewall is in place, and ensure the latest anti-virus software is installed.
2- DON'T TRUST UNFAMILIAR NETWORKS
Today, most airports, bus terminals and restaurants offer free Wi-Fi. However, those networks are not secure. People could easily break in and steal your information. Try not to send personal data, credit card numbers or other sensitive information.
3- USE PASSWORDS
Of course, you should always use a password to access your computer. Some services like Gmail have two-step confirmation systems to avoid unauthorized access. First you use your password; they will send a code to your phone, and then you gain access by inserting the code.
4- BACK UP YOUR DATA
For this, you can use an external hard drive or an online host. Dropbox gives you 2GB of free storage space, which isn't much for photos. Mega gives you 50GB of free storage, which is pretty acceptable for a free service. However, keep in mind that the website has been through many legal issues lately and nobody knows whether the site could shut down one day.
5- DISABLE BOOTING FROM CD OR USB
Using some programs, it's easy to remove account passwords or guess short ones. However, running that software requires booting the computer from a USB drive or CD. You can increase security by disabling the option to boot from those devices.
6- ENCRYPT YOUR HARD DRIVE
If you have sensitive data, I suggest that you encrypt your hard drive. You can do this by using BitLocker, an encryption software available for Windows. TrueCrypt works for Windows XP, Linux and OS X.
---
Have you enjoyed the Best Lightweight Laptops for Travel? Leave a comment
Hi, I'm Miguel; Adventure traveler, scuba diver and hiking lover. I have been traveling the world for the last 12 years and I hope my experiences, photos and hiking routes inspire you to travel the world too.