When you are taking part in outdoor sports like running, hiking, and climbing, or even if you are backpacking, you need to protect your eyes from ultaviolet rays and other hazards, like strong winds or small insects that can be very annoying.
Are you looking for the best hiking sunglasses? We need to focus on polarized sunglasses that block UVA and UVB. At the same time, the glasses must be comfortable as well as rugged and durable, not to mention ready to protect you from dust and flying debris.
Check out other gear reviews to find the best hiking watches, climbing ropes, and GPS for hiking!
THE BEST OUTDOOR SUNGLASSES – OUR LIST:
Oakley Radarlock Path
Julbo Explorer
Oakley Half Jacket
Julbo Shield
Smith Attack
Julbo Vermont Classic
Spy Optics Cutter Mate
Mira Breeze R
Duduma Polarized
Openroad Sports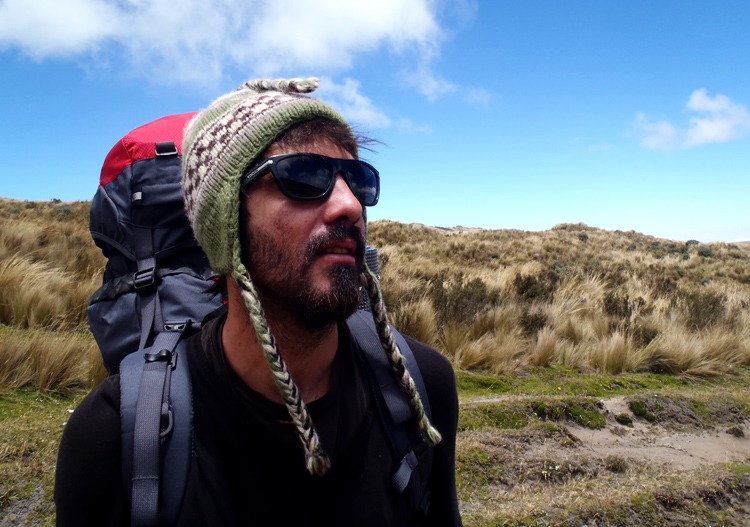 THE BEST SUNGLASSES FOR HIKING. TOP END
OAKLEY RADAR EV
USE: Hiking, running, cycling, winter sports
POLARIZED: Yes
PROS: Great performance, interchangeable lenses
CONS: Expensive
The
Oakley Radar EV
features resistant polycarbonate lenses in a modern design. These sunglasses are perfect for any outdoor sport because they are really lightweight, durable, comfortable and flexible.
---
JULBO EXPLORER POLARIZED
USE: Mountaineering, winter sports
POLARIZED: Yes
PROS: Side protection, sweat protector
CONS: Price
The
Julbo Explorer
hiking sunglasses provide ultralight eyewear protection and resistance. This model comes with removable side shields to protect you from lateral rays and intense glare, and removable sweat blocker on the upside of the frame.
---
OAKLEY HALF JACKET 2.0 POLARIZED
USE: Running, cycling, outdoor sports
POLARIZED: Yes
PROS: Casual design, good construction
CONS: Small lenses with less protection
The
Oakley Half Jacket 2.0
features comfort, protection and durability with an awesome interchangeable lens design. These sunglasses provide high optical clarity lenses, a tight grip and great impact resistance.
---
JULBO SHIELD
Check price on: Amazon
USE: Trekking, snow sports
POLARIZED: Yes
PROS: Lightweight, resistant, extra protection
CONS: Not cheap
The
Julbo Shield
mountain sunglasses provide maximum protection in extreme conditions. They feature a comfortable and solid grip and adjustable temples. In addition, they have side wings to add coverage and extra protection.
---
RUGGED SUNGLASSES – MID RANGE
SMITH ATTACK CHROMAPOP
USE: Cycling, hiking
POLARIZED: No
PROS: Lightweight, wide-angle vision, Chromapop lenses
CONS: Expensive
The
Smith Attack
is designed for high speed and competition. The set comes with interchangeable Chromapop lenses which adapt to changing light conditions. It features a lowered-brow design for increased ventilation. As a result, these are great sunglasses for running and biking!
---
JULBO VERMONT CLASSIC
USE: Trekking
POLARIZED: No
PROS: Retro design, great lateral wind protection
CONS: Aren't polarized
The
Julbo Vermont
features a combination of traditional style and modern performance. They include old-school leather side covers, a leather nosepiece and pre-curved flexible temples for a tight hold behind the ears.
---
SPY OPTIC PIPER
USE: Everyday use, outdoor sports, cycling
POLARIZED: Yes
PROS: Good design, comfortable
CONS: Don't offer as much protection
The
Spy Optic Piper
outdoor sunglasses have a modern and casual design with great features like polarized lenses, a resistent plastic frame and a ventilation system to prevent lens fogging.
---
BEST SUNGLASSES FOR HIKING. BUDGET
MIRA BREEZE
USE: Daily use, trekking, outdoors
POLARIZED: Yes
PROS: Strong, durable, lightweight
CONS: Aren't high-end
The
Mira Breeze
have one of the coolest designs on the list at a great price. They have polarized lenses to provide a perfectly clear vision, and a comfortable, resistant frame. They are affordable, tough and lightweight!
DUDUMA POLARIZED
USE: Multi-sport
POLARIZED: Yes
PROS: Good value for money
CONS: Aren't high-end
The
Duduma Polarized
hiking sunglasses are pretty simple, but well constructed. They feature polarized lenses and UVA and UVB protection in a stylish, durable and ultralight design. This model is really popular among many different athletes.
---
OPENROAD SPORTS
USE: Running, cycling, outdoors
POLARIZED: No
PROS: Cheap
CONS: Nose piece isn't very comfortable
Openroad Sports
sunglasses feature not only a polycarbonate frame making them tough and ultralight, but polycarbonate lenses too. They are very resistant to impact, and are perfect for hiking and other outdoor sports!
---
A few things to consider before buying outdoor sunglasses:
TYPES OF SUNGLASSES FOR HIKING AND OUTDOOR SPORTS
Polarized lenses have the ability to reduce glare and protect your eyes. This is especially important for water sports and hiking in bright-colored and snowy areas. I'd always recommend that you get polarized lenses for better protection.
Photochromic lenses are designed to automatically adjust to changing light conditions and intensity. They get darker on sunny days and lighter on cloudy, dark days.
SHAPE AND COMFORT
A good pair of sunglasses should protect against the sun, wind and small debris. At the same time, they should offer 100% protection against UV rays.
Although the quality of the lenses is important, the shape of the frame is another factor to consider. The sun's rays affect our eyes from different angles. Therefore, depending on the activity and type of exposure, our sunglasses should adapt to the shape of our faces and cover the eyes properly.
Some models include elements for extra protection. This is the case with side protectors for lateral rays or upper protectors that prevent sweat from getting into the eyes.
We all have different facial features, so it's not always easy to find a model that perfectly suits one's face. The nose piece is among the most crucial parts of sunglasses. Look for comfortable models that are equipped with soft, ergonomic nose pieces.
ANTI-SCRATCH LENSES
If you are a hiker or adventure lover, you will probably hit your sunglasses against branches or drop them at some point. Anti-scratch lenses will better withstand all those situations.
LENS MATERIALS
Glass lenses offer the best optical clarity and great scratch resistance. They are usually more expensive and not so impact-resistant.
Polyurethane lenses provide great optical clarity while offering awesome impact resistance. Because of its great performance, they tend to be quite expensive.
Polycarbonate lenses also provide good optical clarity and impact resistance. They are cheaper, although they are less scratch-resistant.
Plastic lenses tend to have decent optical qualities, especially for their price. They are the cheapest option and are generally very lightweight. However, keep in mind that they are easily scratched and not as resistant to impacts as other materials.
FRAME MATERIAL
You don't want to invest your money into a new pair of sunglasses that falls apart after a few days. A good frame must be resistant, comfortable and flexible. Metal frames have good designs, although they can be somewhat uncomfortable. On very sunny days and depending on the model, they may get too hot.
Nylon alloys and other high-strength plastic materials provide comfort, strength and great overall performance.
INTELLIGENT USE
When we practice outdoor sports, we must take care of our eyes. Many people think that sunglasses should be worn only on sunny days. This isn't always the case. The sun's rays are strongest between 10 a.m. and 2 p.m., but that's not the only time when the sun's rays affect our eyes. The sun's rays can easily pass through the clouds, so it doesn't matter whether the sky is cloudy or not.
Glare and reflections are especially annoying. Therefore, it's advisable to keep a pair of sunglasses on hand if you're planning to be near snow, water or clear terrain such as sand. At high altitudes, near the equator or in countries with a weakened ozone layer (like New Zealand), the effects can be even more damaging.
WHAT EXACTLY ARE UV RAYS?
Ultraviolet (UV) rays are located just past the violet part of the visible light spectrum. Sunlight is its main source. There are three types of UV rays:
– UVA rays have longer wavelengths and pass easily through glass. After several studies, some doubts still exist regarding whether UVA rays are harmful to the eyes.
– UVB rays are the most dangerous rays. That's why it's important to use sunglasses and sun block. Sunglass lenses must block these rays.
– UVC rays don't reach the Earth because our beloved atmosphere blocks them.
Would you pin it? Thanks!
Other hikers also liked:
---
Rei article about How to choose the right sunglasses
---
Did you enjoy Top 10 Sunglasses for Hiking and Outdoor Sports? Please, leave a comment!
---
Disclosure: As an Amazon Associate I earn from qualifying purchases. If you click on the link and purchase the item, I will earn advertising fees. There are other affiliate links to REI and Leisure Pro.
Hi, I'm Miguel; Adventure traveler, scuba diver and hiking lover. I have been traveling the world for the last 12 years and I hope my experiences, photos and hiking routes inspire you to travel the world too.