Indonesia is astonishingly diverse, you will see that each island is completely different to the previous one, as if they were, in fact, different countries.
This is definitely one of the places where I felt better in my travels in Asia (and I have to admit my favourite country). It's not easy to say which are the best things to do while backpacking in Indonesia because the possibilities are endless.
From the congested traffic of the cities to the calm of the deserted beaches, this diverse country offers many varied and unique experiences.
You can watch the orangutans in the wild, dive with sharks and manta rays, watch the sunrise over smoking volcanoes, walk through villages where traditions are kept intact or take hikes to mountain regions such as Papua, where the friendly locals still walk around naked with just a gourd covering their privates.
In the few months I spent in the country I tried to get off the beaten tracks, so I won't speak here about Bali or the Gili islands.
If you want to know the most exciting places and the best hikes of Indonesia, follow this travel guide, and you won't regret it.
Backpacking in Indonesia – What to see:
1. NORTH SUMATRA
Despite its proximity to Malaysia and having many attractions, it's one of the least visited regions of Indonesia. That also makes northern Sumatra a perfect place for adventure, where people are extremely friendly and the scenery, spectacular.
Walk to the top of active volcanoes, visit our redhead cousins from Bukit Lawang (in my opinion, the best place to see orangutans in the wild) or dive into the clear waters of Pulau Weh, a secret to be discovered, and considered one of the finest diving places around Indonesia.
2. THE MENTAWAI ISLANDS
If you really like adventure, I suggest taking a boat and venturing into the Mentawai islands, where you can trek through a thick rainforest to see one of the most remote tribes of Asia.
Although the experience is challenging with long days in the rain and mud, the reward of living with the Mentawais, is priceless.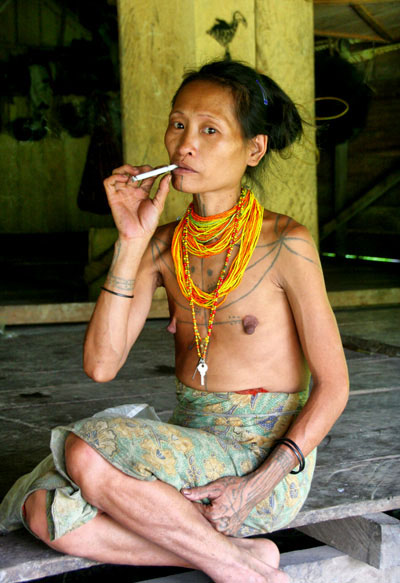 3. THE EAST OF JAVA
Although a popular destination, visited by many travellers in Southeast Asia, the Gunung Bromo in East Java, is something you have to watch and an image that will remain forever etched in your mind.
Get here very early to see the sunrise over the smoke of different craters and the dust floating in the air. Simply spectacular.
4. TREK TO THE GUNUNG RINJANI IN LOMBOK
A must do for hiking and volcano lovers. Can you imagine a volcano where a huge crater lake has formed after the initial almighty eruption, only for a new volcano to eventually form and rise in the centre? Yes, that's crazy Lombok.
Complete the Gunung Rinjani trek in just three days to see it with your own eyes.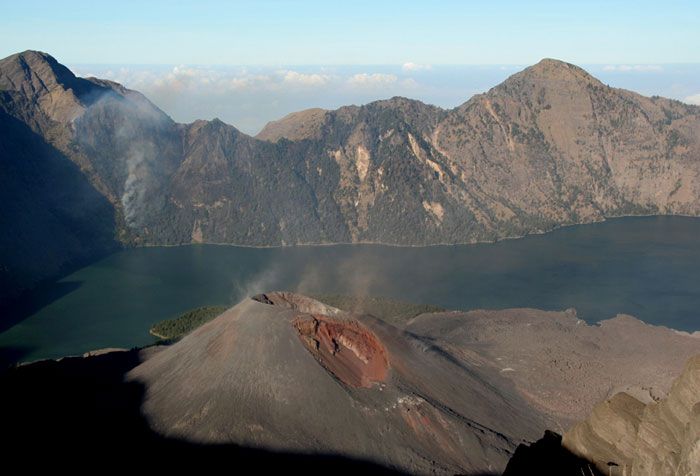 5. THE ISLAND OF FLORES
The West Coast of the island is famous for the Komodo National Park, where you can take a boat ride and see the largest lizards in the world.
The rest of the island of Flores is virtually unknown territory; there are hundreds of villages with incredible traditions, mountains, jungles, beaches and the amazing Kelimutu volcano, whose crater appears to be filled with milk.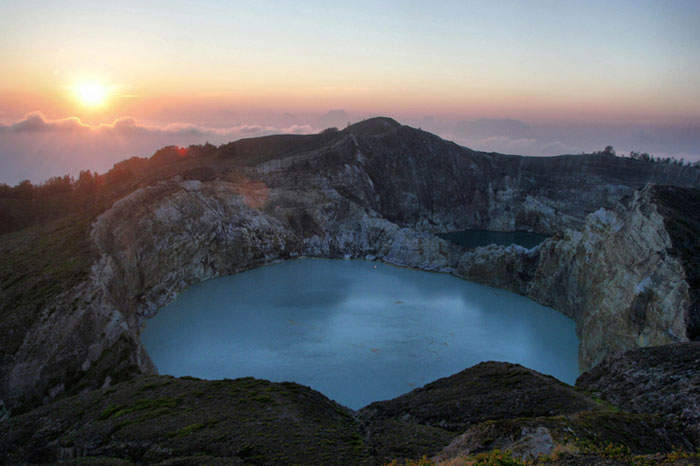 6. TIMOR INDONESIA AND TIMOR LESTE
The western part is formed by the Indonesian province of Timor and separated by a border, the eastern part, consisting of the young independent country of Timor Leste.
Despite the problems, the occupation, and the recent war, its people slowly look forward to and welcome travellers with smiles and amazing stories. Besides all this, the island has beautiful beaches, ancient traditions and sacred mountains like Mount Ramelau. Transport is poor and hostels not common; so it's definitely a place for the more adventurous.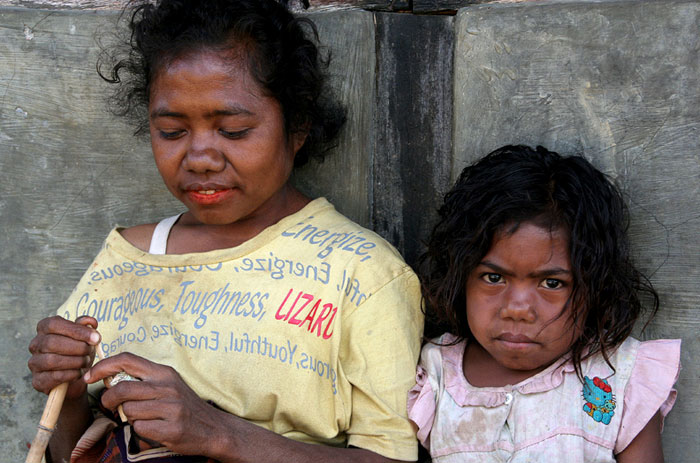 7. PAPUA
If we talk about adventure and remote places, we must speak of Papua. Getting here is not easy, but once in Papua, you will see that all the effort was worthwhile.
Hike the Baliem Valley and immerse yourself in a unique culture in the world, where local people walk naked through the mountains where wood and straw huts replace villages. The region has green landscapes, strong rivers, wooden bridges falling apart and waterfalls adorning the cliffs. Pure fusion between natural and tribal force.
If you like scuba diving, you shouldn't miss Raja Ampat which is definitely one of the best dive destinations in Indonesia.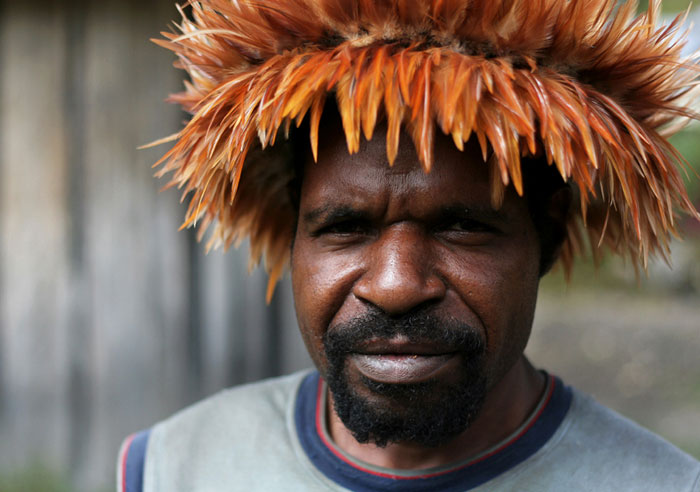 BUDGET FOR BACKPACKING INDONESIA
You can usually travel in Indonesia for around $20/day
PLAN YOUR TRIP
ACCOMMODATION IN HOSTELS
Prices vary a bit from one island to another. In general, you can get a bed in a basic room for $6 in most of the country, but costs can be higher in big cities.
Papua is far more overpriced, but I was lucky and stayed with Couchsurfing people, and so did not spend anything.
These are some options that I loved:
Yakarta: Teduh Hostel Kota Tua. Clean rooms, free breakfast, great location, and friendly staff.
Banda Aceh, Sumatra: Crystall Guest house. Simple rooms, but super friendly owner!
Mataram, Lombok: Kurnia Jaya Hotel. Great option for couples. It's clean and comfortable.
Labuanbajo, Flores: Dragon Dive Komodo. Awesome place!
Dili, Timor: Dili Central Backpackers. Great location, plus nice staff and clean rooms.
Jayapura, Papua: Homestay Galpera Papua. Cool place and one of the cheapest options in Jayapura.
ACCOMMODATION IN AIRBNB
A good option for couples and groups, with rooms and apartments at great prices. If you sign up through my link, you will get $35 of Airbnb credit!
TRAVEL INSURANCE
I highly recommend that you get a good insurance policy before you visit Indonesia. Trusted by thousand of adventurers, World Nomads is one of the best and more reliable options (without breaking your bank).
Transport
Moving by bus and ferry is theoretically possible to reach any island. However, Pelni ferry service to the Moluccas or Papua just passes every 15 days, keeping these places remote.
Local buses have low prices like $8 for a 10 hour ride and the ferries from surrounding islands cost a few cents or a few dollars.
---
Food
Although not as good as the food of Thailand or Malaysia, Indonesia's cuisine also has some delicious dishes. It has a great influence of Indian food, so be prepared for a lot of curry sauces on rice, chicken, and some very hot spices. The price of a good meal at street stalls or basic restaurant is around $2.
WHEN TO GO:
The dry season, between April and September, is usually the best for most of the islands. However, this is precisely the rainy season in the area of Maluku and Papua.
TIPS FOR BACKPACKERS IN INDONESIA
Don't plan too often
One thing I love about Indonesia is how different the islands are, so sometimes it's better not to plan much and see which island you like best and where you want to stay longer. However, be careful, because some of them can completely catch you!
---
Rely on people
Never before visiting this country I'd been invited so many times to the homes of strangers to sleep, eat, drink tea, chat or meet the cousin's cousin. I also had a few rides by car or motorbike simply because they wanted to be my friends. Don't be paranoid, instead lose yourself in the most hospitable and friendly people in the world!
---
Learn Bahasa Indonesia
It's one of the easiest languages you can learn. Obviously, you're not going to get an expert level in a few weeks, but enough to ask directions, prices and even get a few laughs from people talking about some banalities.
---
Do you have any question about Backpacking in Indonesia? Please contact me!
Some of the links in this post are affiliate links. This means that if you book or buy a service, I'll earn a small commission at no extra cost to you. I only link to stuff I love.
Hi, I'm Miguel; Adventure traveler, scuba diver and hiking lover. I have been traveling the world for the last 12 years and I hope my experiences, photos and hiking routes inspire you to travel the world too.