A few years ago, there were discount codes on Airbnb for users who registered on the platform for the first time. Unfortunately, the referral program that created these codes has been discontinued. We don't know if it's temporary or permanent. If you visit other websites, you'll see that the Airbnb coupons they offer are no longer valid.
Don't worry, though! All is not lost. Today, I'm going to tell you about some useful tricks, so you can get great discount on Airbnb. You'll be able to save hundreds of dollars! I recommend that you read the article to the end to make the most out of the platform.
Take a look at other articles to find the best hotel booking apps, Revolut card reviews, and flight deals on Skyscanner.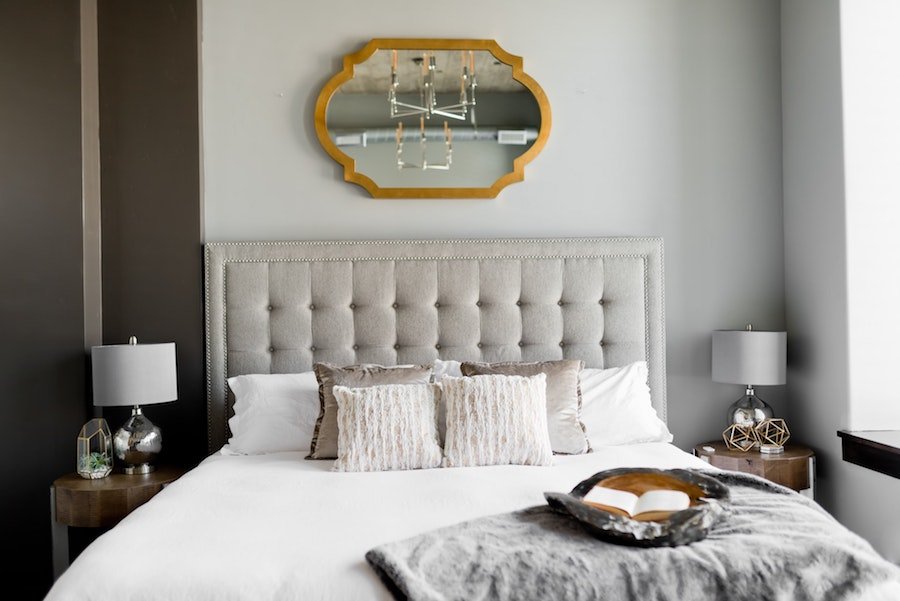 WHAT'S AIRBNB?
I'm guessing that by now everybody knows what Airbnb is, but alright … if you've just landed on Planet Earth and don't know what it is, we're here to explain it.
Airbnb is an accommodation booking platform. The main difference from classic platforms, such as Booking and Hostelworld, is that Airbnb allows you to stay in other people's houses. You can book hotels through Airbnb, too, but the option to book apartments and houses is really what made the site famous. Airbnb acts as an intermediary, connecting private owners (or companies) to guests.
Moreover, it offers a wide range of possibilities. You can book all kinds of accommodation: a spot to pitch your tent, a room in a shared house, an entire apartment, a huge country house that can fit dozens of people, a luxury loft with a swimming pool on the terrace, etc.
You can use the platform as a guest or as a host. In other words, you can stay in someone else's apartment for a few days and/or you can rent your own apartment to someone else.
In today's article, I'll give you tips on how to get a discount when using Airbnb as a guest.
TRICKS ON HOW TO GET AN AIRBNB DISCOUNT
1. WRITE A MESSAGE TO THE HOST
During my travels, I've stayed in lots of Airbnbs. Sometimes, I've seen amazing apartments, but the prices were just too high. So, one day I thought, 'What if I contact the host and ask for a discount?'
I know I'm not reinventing the wheel, but the truth is, most people aren't used to asking for discounts on platforms like Airbnb. We've been using Booking, Hostelworld, and other similar platforms for a long time, so we never ask for discounts when looking for accommodation.
Next time you use Airbnb, contact the host before making a reservation. You might not know this, but there is a "Contact Host" button, which you can use to ask questions (or ask for discounts). You'll find this button in the "about the host" section, right here:
You can write a message like this:
Hi José,
My name is Miguel and I'm from Spain. I'm going to visit Barcelona next month (from September 1st to September 14th) and I loved your apartment. It looks gorgeous.
I've seen that the price for two weeks is 1,080 euros. Unfortunately, I can't afford to spend that much money. If you offered me the apartment for about 850 euros, I would book it right away.
I work as an architect, I'm calm, not a party person, and I always respect the rules of the place. I'd like to work online in the mornings and explore the city in the afternoons. Let me know what you think. I wish I could stay in your beautiful apartment.
Thank you very much!
Obviously, you need to personalize your message, but the idea is to tell the host who you are. You can tell them if you're traveling alone or as a couple, what your job is, why you're visiting the city, etc. I think it's really important to say that you are a laid-back, clean person. You can tell them that you're going to take care of the place as if it were your own home, etc.
Sometimes, you'll have to negotiate a bit, but you will most likely get a discount. This method is especially effective when you send the message close to the arrival date. The host is not sure if they will be able to rent the place in the next few days, so they prefer to give you a discount and guarantee a reservation. Otherwise, the apartment could be left empty.
In any event, this trick works most of the time no matter how far in advance you're making the reservation. I recommend giving it a try.
Also, it works really well when you contact hosts with just a few reviews. You can tell them that you'll leave a 5-star review in gratitude for the discount.
Regarding the discount, I wouldn't ask for too much. A discount of between 10% and 20% is totally fine. If you ask for a 50% discount, you probably won't get it. I've gotten 30% discounts a few times, and I'd say that's the maximum you should ask for, but hey … everyone is free to negotiate as they see fit.
It's always easier to get high discounts for long stays as well as for really expensive places—and, as I said before, when it's a last-minute reservation, too.
If your host decides to lower the price, you'll get an email that says "special offer." You'll need to open that email and accept the invitation. There, you'll find a personalized offer with the dates you requested and the price you negotiated.
I recommend that, before sending any message to the host, you read the following tips. Once you've found a place you like, you can write to them.
2. SEARCH ACCOMMODATION FOR WEEKS OR MONTHS
Many hosts love to have long-term guests. This way, they don't have to check in and check out all the time, they don't have to clean the apartment every time a guest leaves, and they don't have to constantly manage bookings.
These types of hosts post special offers if you stay for a week or a month. Generally, the monthly discount is better than the weekly discount. For example, a lot of hosts offer a 10% discount if you stay for a week and a 20% or 30% discount if you stay for a month.
Keep in mind that it's not Airbnb that adjusts prices; it's the host. That's why not all properties have long-stay special offers. Also, every offer can be different. I recommend taking a look at several options and comparing prices. Often, you can find apartments with 50% discounts for monthly rentals.
As I mentioned above, if you think the place is still too expensive, you can always contact the host and ask them to lower the price a bit.
3. EXTEND YOUR STAY BY A FEW DAYS
Will I save some money by staying longer? Maybe! This is sometimes possible thanks to Airbnb discounts. By extending your stay by one or more days, you can take advantage of the special offers I mentioned above.
For example, the monthly discount usually applies to stays over 28 days. So, you don't need to stay the whole month. Therefore, if your original plan was to stay 26 days in the city, you should try entering 28 days in the search box. If your host offers monthly discounts, you'll get a much better price.
The same goes for weekly discounts. Sometimes, staying for seven days can be cheaper than staying for six days.
On the screenshots below, you can see how it works:
This is the price you get when you enter 27 days in the search engine. It's a bit expensive, right?. Let's see what happens when you stay for 28 days.
Did you see that? You've saved quite a lot of money just by extending one more day. This is one of the best tricks you can use to get huge discounts on Airbnb.
4. USE FLEXIBLE DATES
If you don't have specific dates to travel, I recommend looking at the flexible dates feature. When you go to Airbnb's date picker, you'll see a few buttons that say: ± 1, ± 2, ± 3, and ± 7.
Let's say you want to spend a few days in Havana and your dates are flexible. After all, you have more than a month to visit Cuba, so you wouldn't mind staying another day or two in beautiful Havana.
Go to Airbnb and enter Havana in the destination search box. Then, go to the date picker, enter your dates of preference, and choose one of the "flexible dates" options (for example, the ± 3 option).
Larger date ranges make more apartments available, so the platform will show you more accommodation options. Also, if you pay attention, you'll see a button that says "more," right next to the selected dates. That button allows you to play around with dates, which I highly recommend. Here is a screenshot:
One of the main advantages of this feature is that it allows you to avoid the most expensive days of the week. Many hosts raise prices during the weekends. When you play around with dates, a few days up or a few days down, prices can change quite a bit.
5. LOOK FOR LAST-MINUTE OFFERS
This is not a strategy to save money on Airbnb by itself, but there are times when it can be helpful. I mean, I don't recommend waiting until the last minute to make a reservation because, if you do, not many options will be available and you may not find what you are looking for.
However, if your itinerary changes unexpectedly, and you suddenly need accommodation for the night, you'll be able to find great last-minute deals.
Many hosts make significant discounts when their places are available and there are no reservations for the next few days. In the end, most hosts prefer to rent out an apartment for a lower price than to not rent it out at all. Keep in mind that not all hosts make last-minute discounts, so you should go to the listing and have a look.
The best time to find these types of discounts on Airbnb is a week or a few days before your check-in date. In some cases, you can find great offers even a month beforehand.
6. AIRBNB VS BOOKING VS HOSTELWORLD
Although this is a post to find good Airbnb deals, it never hurts to compare prices on other platforms. For example, Booking has an option to filter by type of accommodation. For some time now, it has been listing apartments, too. Looks like they're trying to compete with Airbnb.
I'm not saying that one platform is better than the other. Just keep in mind that you can find apartments on other platforms, too. It's worth taking a look at several websites and checking where you can find the best prices.
Also, keep in mind that Airbnbs in certain cities (New York, San Francisco) can be extremely expensive. In many cases, booking a hotel or an apartment on Booking.com would be cheaper. If you're looking for something even cheaper, like a hostel, I recommend that you take a look at Hostelworld.
EXTRA TIPS FOR USING AIRBNB SUCCESSFULLY
In addition to these tricks to find great Airbnb offers, I'll give you a few extra tips, so that you can get the most out of the platform.
READ REVIEWS BEFORE BOOKING
I highly recommend looking at the place's rating and reading reviews left by other travelers. That will give you a hint about the accuracy of the photos displayed, the overall condition of the apartment, and the legitimacy of the host.
Negative comments can give you a good idea of ​​things that are broken or not working properly, so you know what you can expect from the place. Of course, some people complain about everything, so you'll have to read a few reviews and draw your own conclusions.
As you have probably noticed, some apartments have no reviews. This is because they are new properties. Generally, these places offer great prices because they want to attract travelers. This, in turn, will help them acquire good reviews.
Personally, I never stay in places with no reviews because I don't know exactly what to expect. However, I know people who have done it, and everything went smoothly.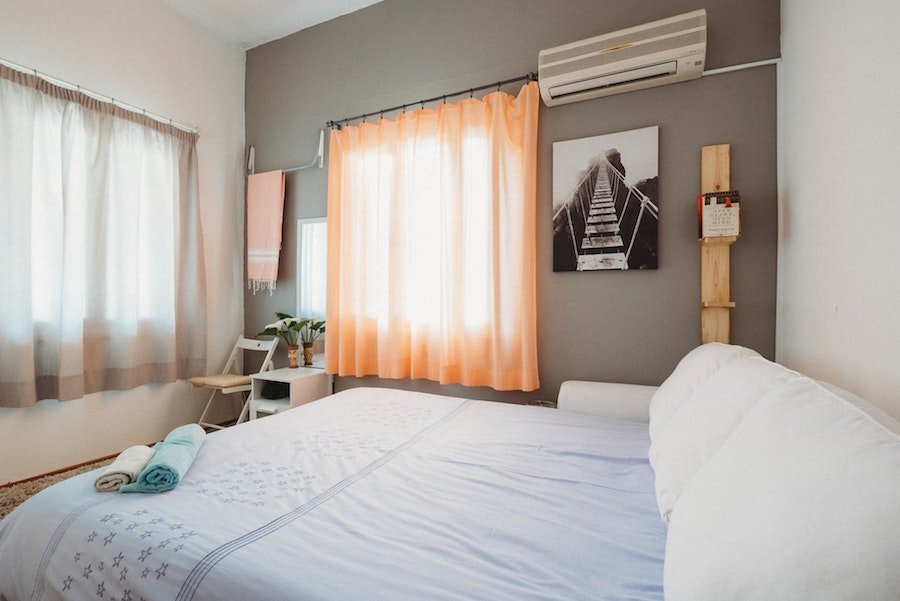 SHARE YOUR DOUBTS WITH THE HOST
The famous "contact" button is useful not only for sending discount requests. In fact, it's there so you can share your doubts with the host.
Airbnbs are not hotels and, most of the time, they don't have a 24/7 front desk (although some do have a self-check-in option). If you are arriving too late or too early, you must contact the host before making the reservation; make sure they can let you in at that time.
Also, ask about all your doubts. Is the Wi-Fi speed fast? (This is especially important for those of us who work online.) Does the T.V. have Netflix? Is the air conditioning working? Can I have visitors? Can I smoke in the house? Anything you need to know, ask.
Most places include a description of the house rules. Sometimes these rules are really well explained, but not always. If you have any questions, you should ask.
DON'T RENT OUTSIDE OF AIRBNB
Some people (both hosts and guests) try to make reservations outside the platform. By doing this, they avoid paying booking fees and commissions to Airbnb. While you can save some money this way, keep in mind that you're taking a huge risk. If the host offers a great discount only if you pay them outside the platform, do not accept!
If you book through Airbnb, you're going to pay a bit more, that's for sure. However, you have the platform's customer service should any problem occur. Airbnb verifies the user's identity, which greatly reduces the risks of online fraud.
If there is a serious problem, Airbnb should send you a refund. If you make a reservation directly with the host and something happens, you could lose your money.
Some guests like to deal directly with the host when they already know them. Let's say you've stayed in an apartment for several weeks and want to stay one more week. If the host seems like a nice person, you can talk to them and try to get a discount. In the end, it's a personal decision. Personally, I would never do it with a host whom I don't know well enough.
CONTACT AIRBNB IF THERE ARE PROBLEMS
Assuming you've made the reservation through Airbnb (which is what I recommend), you have access to customer service for any problems.
It's not common, but things can go wrong on Airbnb. Some common problems are: the host doesn't respond to your messages, so you can't enter the property; the apartment is in poor condition; there's no running water or power; there aren't as many rooms as described; the apartment is dirty, etc. If you think you can't resolve any of these issues with the host, contact Airbnb and make a claim.
The site should send you a refund, which may be partial or full, depending on the nature of the problem.
BEWARE OF THE CANCELLATION POLICY
Unless you're positive about your trip dates, I recommend taking a look at the place's cancellation policies. Airbnb has different cancellation policies. However, it's the host who decides to apply one or the other.
If you're traveling in the next few days, you probably won't need to cancel. On the other hand, if your trip is weeks or months away, you should be careful, especially when you make long-term bookings. We're talking about hundreds or thousands of dollars that you may lose.
Airbnb's cancellation policies are as follows:
Flexible: Guests can cancel up to 24 hours before arrival. In that case, they get a full refund.
Moderate: Guests can cancel up to 5 days before arrival and get a full refund.
Firm: Guests must cancel at least 30 days before arrival to get a full refund. If the guest cancels between 7 and 30 days before arrival, they must pay 50% of the reservation.
Strict: Guests can cancel within 48 hours of booking and at least 14 days before arrival for a full refund. If the guest cancels between 7 and 14 days before arrival, they must pay 50% of the reservation. After that, the guest must pay 100% of the reservation.
If you have questions, here is a link to Airbnb's cancellation policies.
TAKE A LOOK AT AIRBNB EXPERIENCES
Now that you've found a nice place (at a great price), it's time to enjoy your holidays. How about a different experience?
In addition to accommodation, Airbnb offers a wide range of experiences that you can have in pretty much every destination. These experiences allow you to mix with the locals and learn a lot of new, fun things.
You'll find all kinds of experiences: cooking classes, city walks, cultural tours, night parties, hiking trips, sailing classes, horseback riding tours, jungle treks, wine tastings, farm activities … and a thousand other things!
Take a look at Airbnb Experiences here.
TRAVEL INSURANCE
If you are traveling abroad, I recommend getting good travel insurance. I always use World Nomads, which has great coverage and excellent customer service.
---
Did you like "How to get an Airbnb Discount"? Leave a comment!
Hi, I'm Miguel; Adventure traveler, scuba diver and hiking lover. I have been traveling the world for the last 12 years and I hope my experiences, photos and hiking routes inspire you to travel the world too.