If there is one continent that fascinates and surprises me more with every visit I make, that continent is Africa. I fell in love with the continent during my first trip out of Europe, when I went to Mali and Burkina Faso back in 2008. I will tell you now that it can be a pretty "heavy" experience as a first trip, but it is certainly worth it.
During my last visit to Africa I had the chance to travel from Morocco to Guinea-Bissau and enjoy the crazy Guinean carnival.
The trip itself was something unexpected. I was woofing in the Canary Islands when I found this message on Lonely Planet's travel forum:
"Hi there, we are two people driving from Spain to Guinea-Bissau for the carnival. If you wanna join us and share the gas expenses, you're welcome!"
'Wow! There we go,' I thought. I emailed the guy and told him he could count on me. I took a plane and flew to Morocco. I traveled the country for two weeks, then went to Tangier, where I would join them. And so the adventure began!
This is an incredible overland trip. Along the entire route, the scenery is spectacular; you can go from green mountains to sandy deserts in a few kilometers, and from crowded markets to sterile plains within minutes.
In addition, the people are very photogenic. From the turbans of the Tuareg to the colorful clothing of those living in sub-Saharan Africa, every village is full of life, art and African expression.
CROSSING MOROCCO
Before meeting up with the other guys, I stayed in Chefchaouen for a week. This mountain village, is in my opinion, among the top three most beautiful towns in the world. Don't miss it if you visit Morocoo. Then I went to Tanger (which is only two hours away) to join the guys with the car.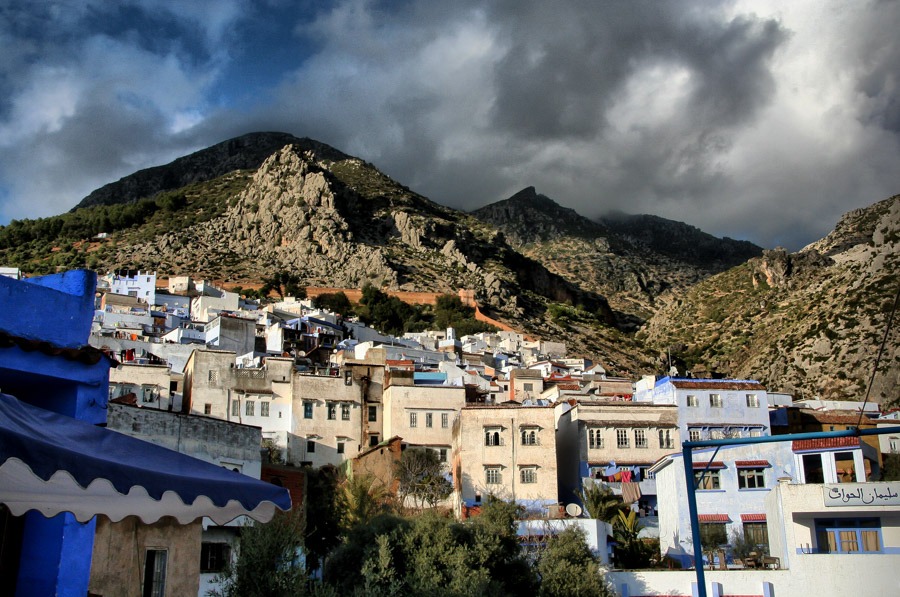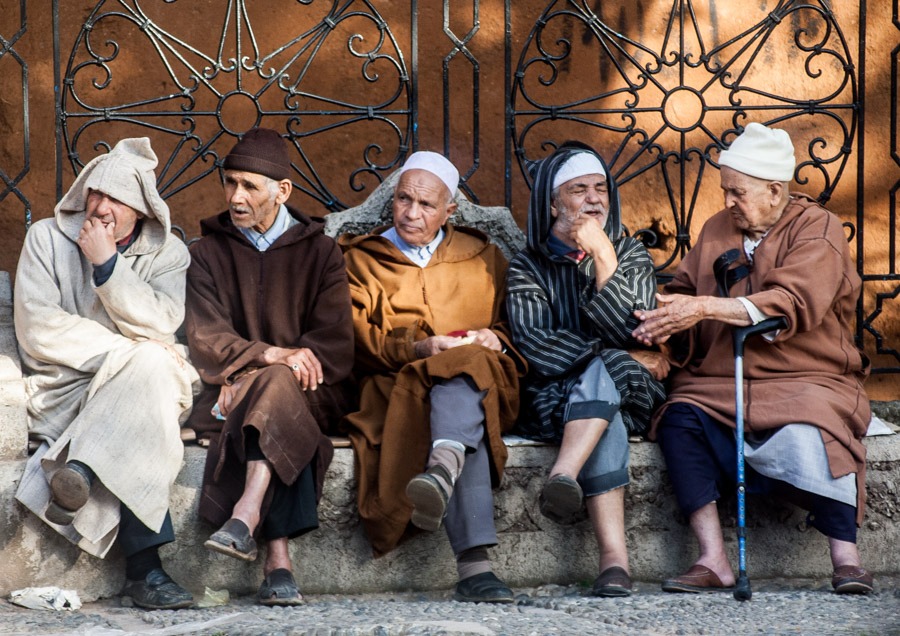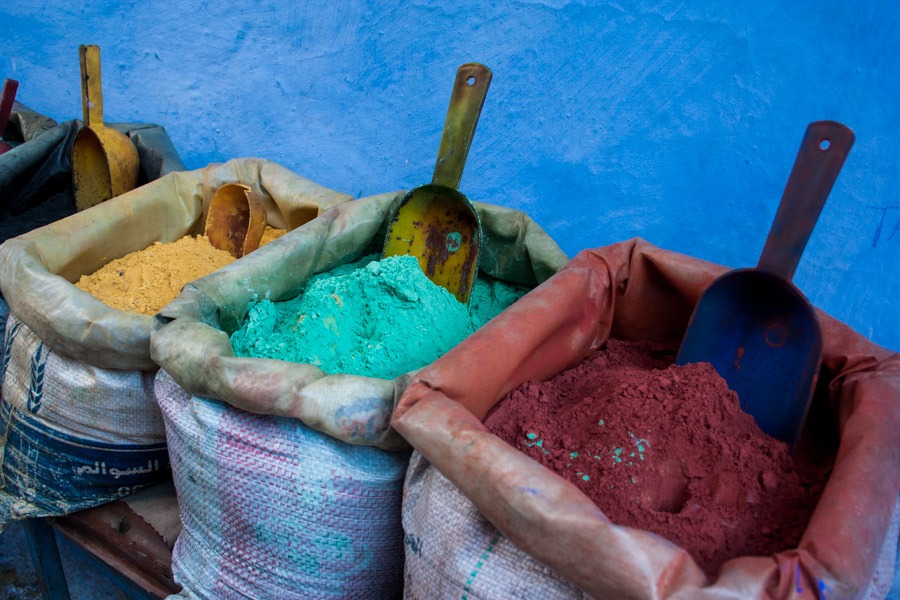 The first part of the road trip was pretty quick. The carnival was on the eighth of February and we had little time to complete the trip, so we could not make many stops.
We did have to stop in Rabat, where we would get our visa for Mauritania. In the past, you could get the visa at the border, but now it is necessary to go to the Mauritanian Embassy in Rabat.
The guys in the embassy were extremely unfriendly and my French was pretty pathetic, so we had some communication problems, but eventually we all left with a nice visa.
Marrakech was one of the stops I enjoyed the most. I've visited this city about four times, but every time I go there I find it more amazing than the last. If you haven't been there, you have to go and see it with your own eyes. How can it be that a country so close to Spain could be so different? It is really another world!
The Djemaa el Fna square is one of those places that take your breath away. The surrounding medina is a maze of shops, people, bikes, motorbikes, spices, smells and general chaos. It's just amazing!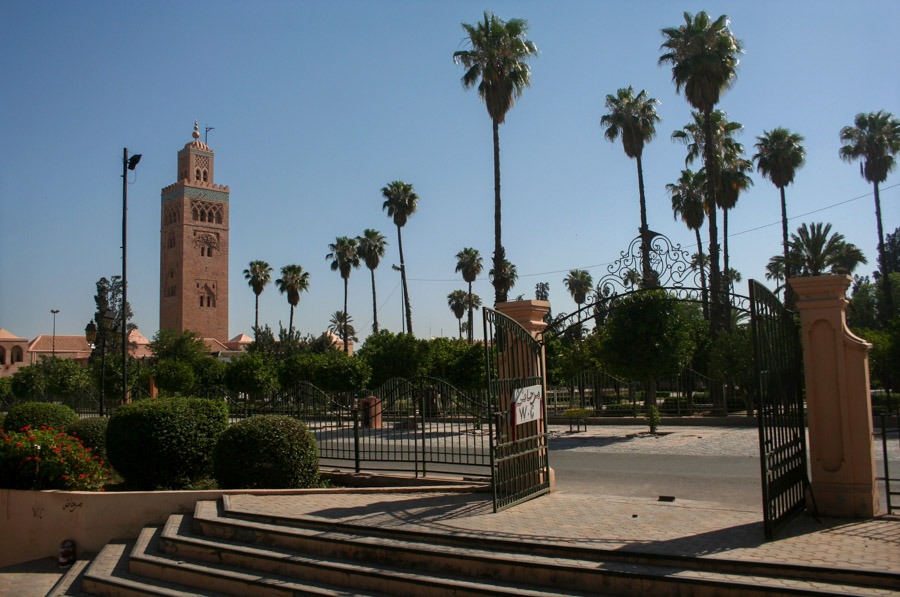 There was no time to visit Essaouira, but I also recommend it as one of the places not to miss in Morocco.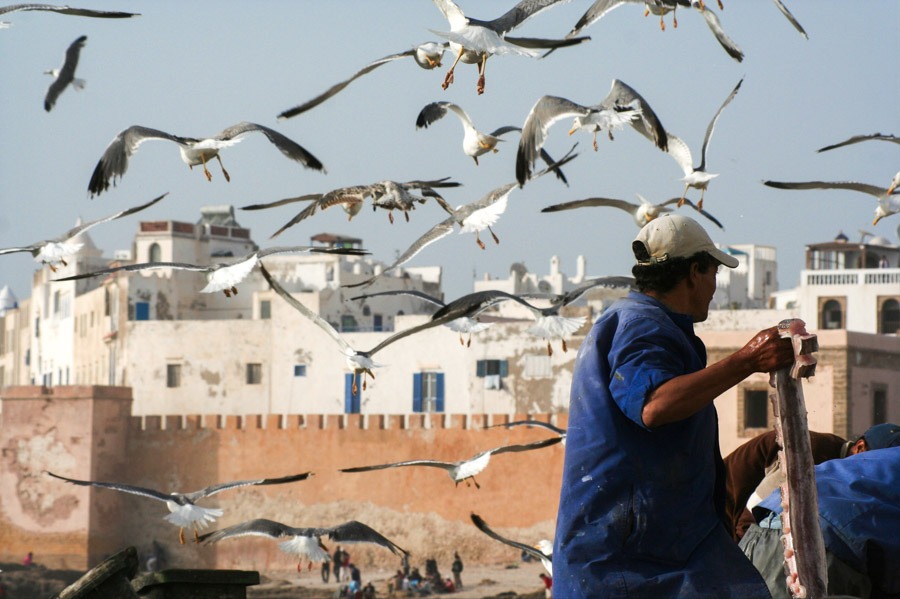 The good thing about traveling by car is that we could stop wherever we wanted. Thus, we ended up in villages where very few foreigners go and the local people were pretty friendly. In addition, the markets in southern Morocco are very enjoyable. You can see different characters buying goats, camels and other animals.
Looking for a new camera? Check out the Best Travel Cameras, by Tom from Adventure in You.
CROSSING THE WESTERN SAHARA
The main road runs along the desert coast of this former Spanish colony that sees barely more activity than camels traveling across the plentiful sand.
The most beautiful part of this scenic route is found near Dakhla, where a beautiful turquoise bay attracts hundreds of flamingos and some fishermen. Interestingly, the environs of the town also attract hundreds of European retirees who come with their caravans to spend the winter.
We could not visit Dakhla because there were some protests going on (very common between the Saharawi people and the Moroccan government) and the military had taken the city with its tanks.
OUR QUICK VISIT TO MAURITANIA
For as long as I can remember I had wanted to visit Mauritania. It's a shame the visit was too short. A year before our crossing through Mauritania, a group of Spaniards had been kidnapped on the same road we were about to cross. The country's situation was potentially volatile and there were hardly any foreigners in the area because of the high risk of kidnapping.
Thus, we crossed the country by making just one stop to overnight in Nouakchott. After fixing the car, which had some mechanical problems, we continued down to Senegal.
Nouakchott is the typical African city, but with an extra dose of "everything is a mess." If you've ever traveled to Africa, you know what I'm talking about: broken streets with huge holes, houses that are falling apart, shanty towns, street markets made of wood and plastic, etc.
What I really liked about this city is its ethnic and cultural diversity. You can find characters with Arabic style, the typical Mauritanians with their elegant blue tunics or the sub-Saharan Africans in colorful clothing. It's an incredible fusion!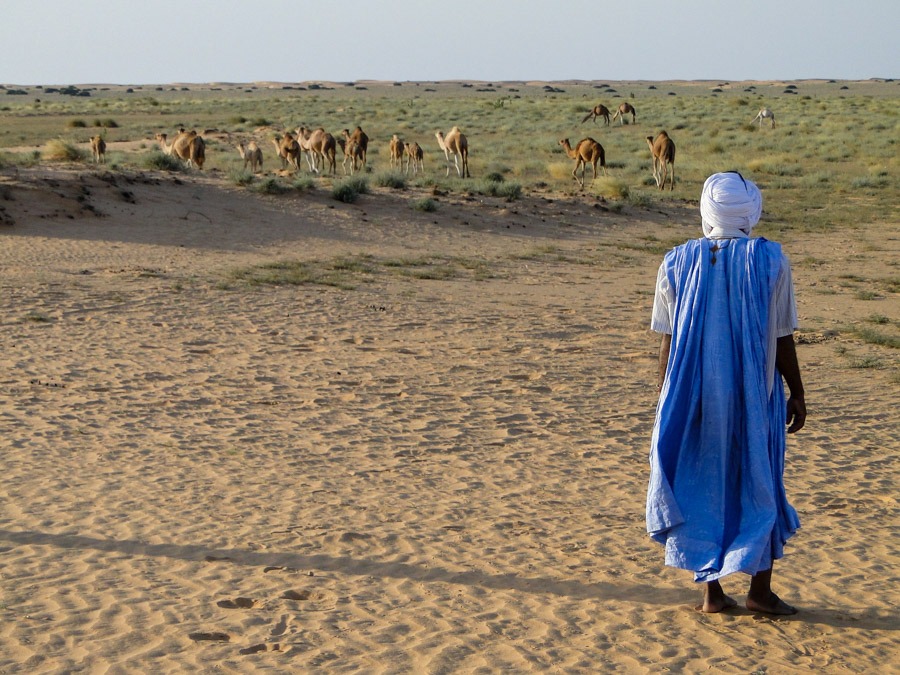 GETTING INTO SENEGAL AND THE GAMBIA
Getting into Senegal by car was a long and complicated process. A few years ago many Europeans bought old cars and drove to Africa to sell them for twice the price. This resulted in many African countries having the oldest and crappiest cars in the world. Some governments took action on the matter.
Nowadays, all cars older than five years must get a "carnet de passage," which means that the car must leave the country within a specified time or you will have to pay a fine.
The point is that the border controls of northern Senegal are among the most corrupt in the world, which means you have to pay to cross them. You have to pay if you want the "carnet de passage." If you want to cross without the "carnet," you have to pay more. If the guy at the border isn't having a good day, you have to pay double.
Due to the process of discussions and bribes, we spent quite a few hours there. At the same time, we encountered some epic and memorable moments, like when one of the customs officers showed his hand to ask for money and Vicen, the driver of my car, put a toilet paper roll on his hand. The man was so angry that he locked the barrier we had in front of the car.
In the end, after paying a few dollars, we got into Senegal. We overnighted in Saint Louis, which is a nice town with a French twist, and then continued to Gambia.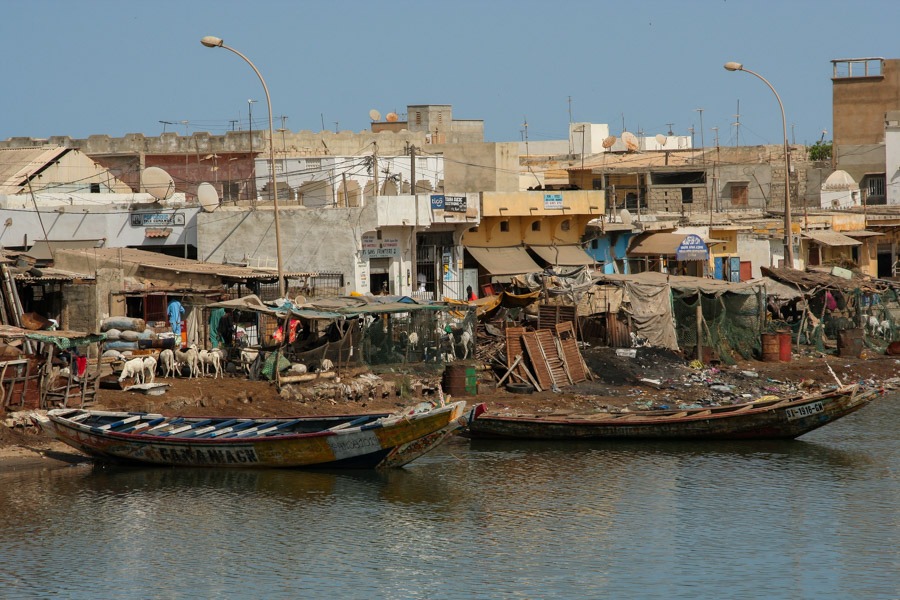 The Gambia is a long, narrow country that looks like a tongue inside Senegal. You can cross it within hours. I appreciated the change of language; Senegal uses French as its official language (so I could not understand anything), while Gambia uses English.
One of the best things about crossing The Gambia was taking the ferry across the beautiful and wild river named after the country (or maybe the country was named after the river?). At that point of the journey, the landscapes were much greener and the environment 100 percent African.
We again got into Senegal and arrived at Ziguinchor. The capital of the Casamance region is an interesting city with a nice river, quite local activity and some sightseeing. Near there you can find the village of Kafountine, where I spent over a month learning French (or trying to, at least) when I came back from the Guinean carnival.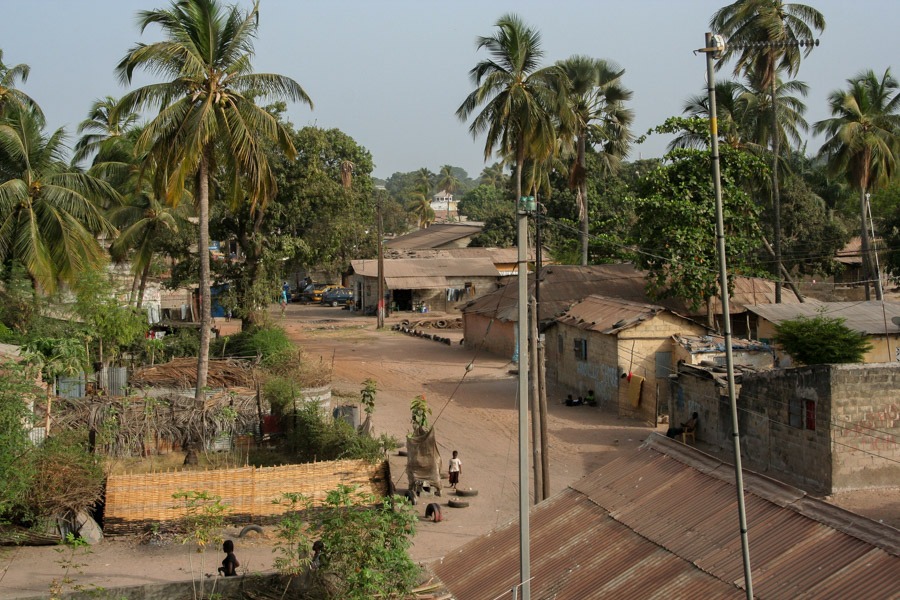 THE CARNIVAL OF BISSAU
Finally we got to Bissau, the Guinean capital, which is a very strange place. Portuguese is the official language, a legacy from colonial times, and the country has a Brazilian vibe in a few aspects. The citizens love Cabo Verdean and Brazilian music, and the Brazilian caipirinha is a very popular drink.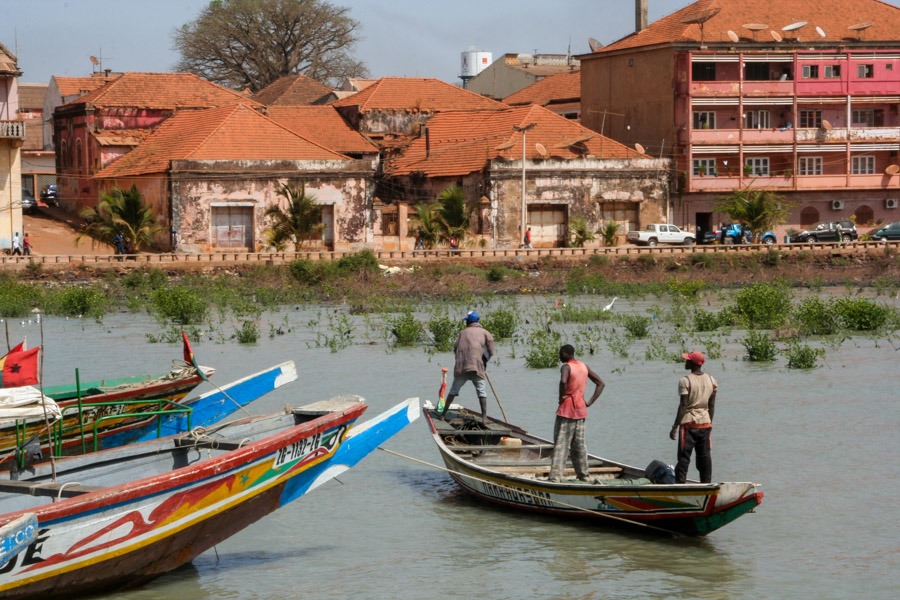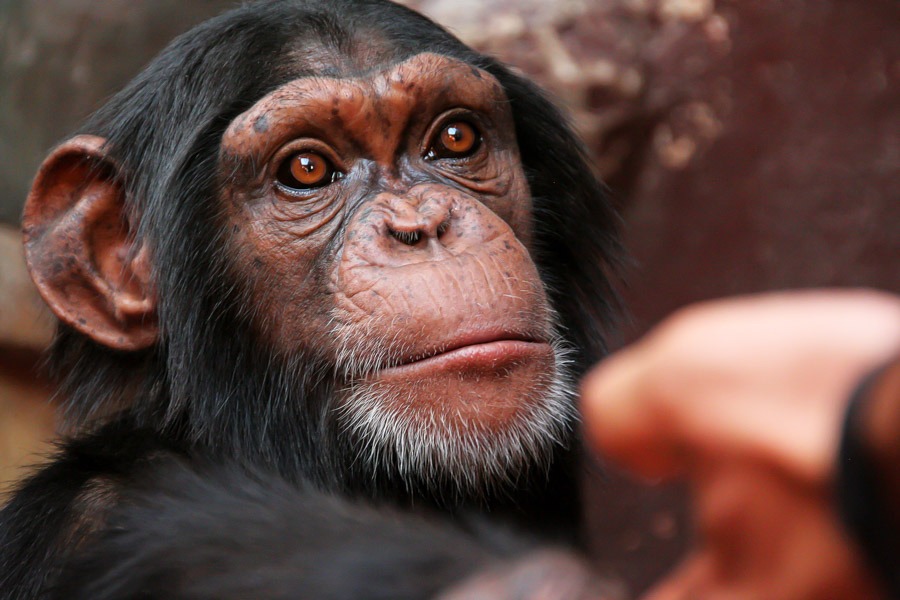 On the other hand, it is not a touristy destination at all. The only white people you will see on the streets tend to be expats or drug dealers (Bissau is a new stop on the "coca routes" from America to Europe).
Even during the carnival, which must be the most touristy celebration of the year, I could count all the white people in the street with one hand.
As for the carnival, I can't explain it in words. It was awesome! I'm going to write another post to tell you about it, because it was one of the best experiences I've had in years.
It was really amazing! A mixture of energy, dancing, music and African magic in all its glory!
OVERLANDING WEST AFRICA: PRACTICAL INFORMATION
KILOMETERS FROM TANGIER TO BISSAU
3.700 km
DURATION
9-10 days
GAS EXPENSES
240 euros (80 euros per person)
VISAS FOR EUROPEANS AND USA CITIZENS
MOROCCO – SAHARA
90 days without visa
MAURITANIA
15 days transit visa, $30 – $40. It is handled by the Embassy of Mauritania in Rabat. Hours 9 a.m. to 11 a.m. It is collected the next day from 2 p.m. I recommend going early because there are usually a lot of people.
I heard that you can get the visa at the border now. Check out the current situation.
SENEGAL
90 days without visa
GAMBIA
This changes frequently. I've crossed this border a few times paying only 1,000 francs (1.5 euros), but now they are asking for a regular visa payment, about 20 euros.
GUINEA-BISSAU
30-day visa, 30 euros. It is handled at the Embassy of Guinea in Ziginchor. It usually takes about three days, but the ambassador is a pretty cool guy and you can get it done in one day if he likes you.
Tips for Traveling from Morocco to Guinea-Bissau
BRING PLASTIC BARRELS
The gasoline is very cheap in the Western Sahara because it is subsidized by the Moroccan government. It costs about 0.40 euros per liter. Bring some barrels and fill them up so you can use that gas later.
PATIENCE
Remember that it is not an easy journey. Sometimes things do not work, roads are in poor condition or you have to argue for hours with corrupt officers.
TRAVEL INSURANCE
I highly recommend that you get a good insurance policy before crossing Africa. Trusted by thousand of adventurers, World Nomads is one of the best and more reliable options (without breaking your bank).
ENJOY
Despite the drawbacks, it is a very special trip, with a unique charm and hardly any tourists. Enjoy L'Afrique!
---
Did you enjoy How to Travel Overland in West Africa: Road Trip from Morocco to Guinea? Leave a comment!
Some of the links in this post are affiliate links. This means that if you book or buy a service, I'll earn a small commission at no extra cost to you. I only link to stuff I love.
Hi, I'm Miguel; Adventure traveler, scuba diver and hiking lover. I have been traveling the world for the last 12 years and I hope my experiences, photos and hiking routes inspire you to travel the world too.