Deep into Peru, we find one of the most fascinating areas of the country. A tropical forest where river routes replace roads. It's the Peruvian Amazon, the famous lung of the planet, that unfortunately looks like it is being harmed day after day.
Iquitos is the perfect place to understand the madness of a huge metropolis which is accessible only by boat or plane. Logging, a decline in the rubber industry, prostitution and drug trafficing have given it a dark touch. But it still remains, without doubt, one of the most interesting cities in all of South America.
Belen neighborhood is composed of floating houses on the river, that are able to adapt to the irregular water levels caused by heavy rains. The market is a place you can not miss. You can find everything there! From very rare fish, turtles, alligator tails, fried larvae and other delights that I had never seen before.
Once in Iquitos, a jungle tour is a must do. The only logical way to do it is through an agency. The experience is really interesting. Near Iquitos there are some very nice lagoons, hundreds of rivers and unique small villages. It is very important to find a good guide who can explain to you the development of the region, the history of the logging and rubber industry, the different plants of the region and someone who is also experienced at looking for monkeys, alligators and other animals.
We were lucky to find a very good guide who had been a hunter for 25 years and knew every millimeter of the jungle. At the end of the 3rd day of the tour, he even took us to his village to celebrate someone´s birthday and we had a really nice party with all the locals. It was a lot of fun!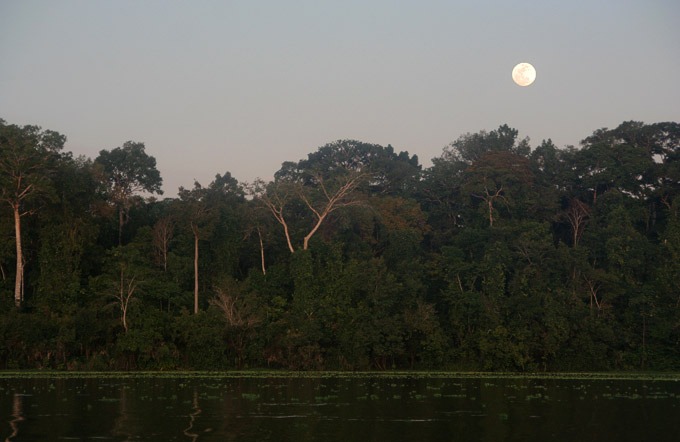 Boat trip from Yurimaguas to Iquitos
The city of Iquitos in the Peruvian Amazon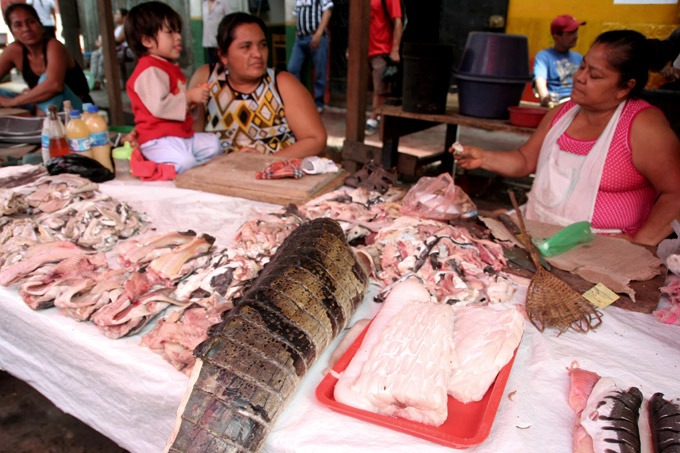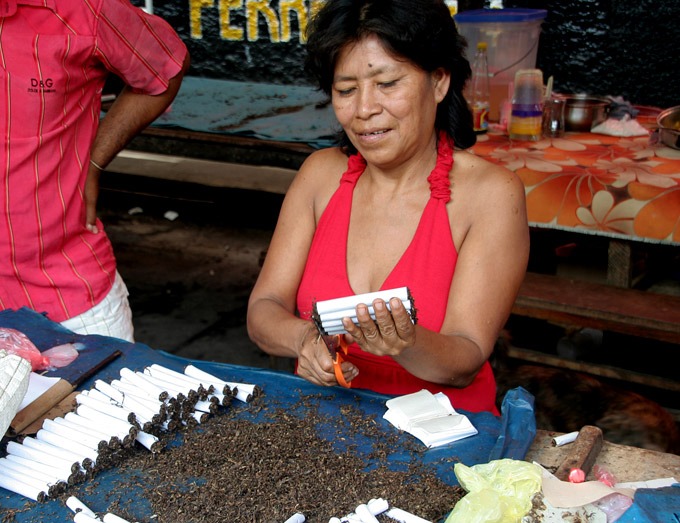 The 3 day tour to discover the best of the Peruvian Amazon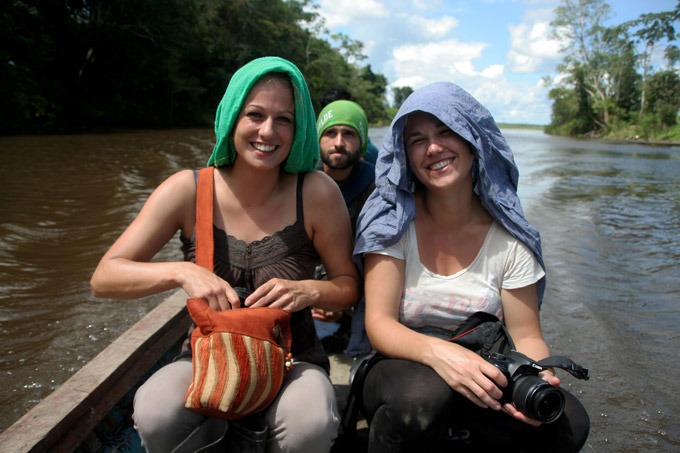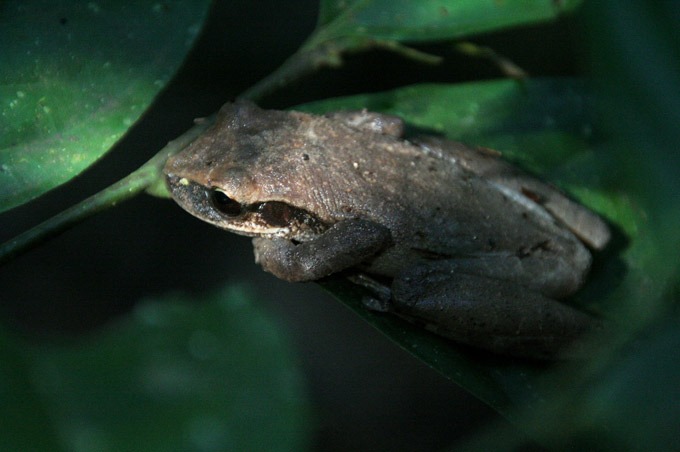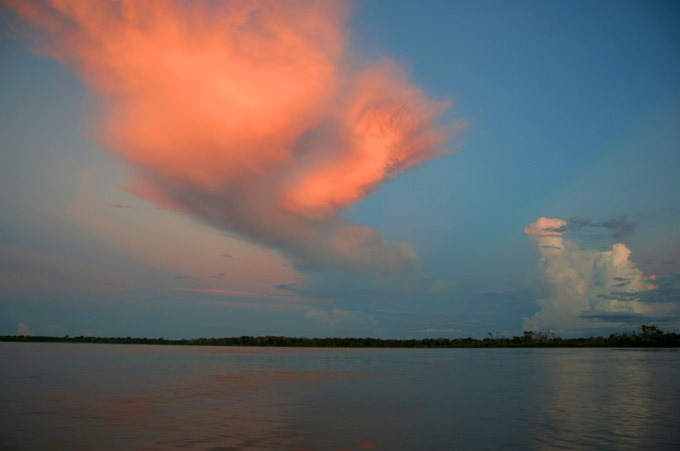 HOW TO GET TO IQUITOS BY BOAT
First, you need to get to the city of Tarapoto. This is pretty easy, there are connections from all over Peru. I came from Chachapoyas, as I was visiting the Gocta falls.
Bus Chachapoyas – Tarapoto. 34 soles, 10 hours of travel.
---
From Tarapoto there is a van going to the river town of Yurimaguas.
Bus Tarapoto – Yurimaguas. 10 soles, 2 hours away.
---
Once in Yurimaguas take a boat going to Iquitos.
SLOW BOAT
These boats do not have a reliable schedule, but generally leave every few days. The problem is even if they had a schedule, sometimes they wait for more cargo and might stay a few days longer in Yurimaguas. The point is that you never know when it leaves, but usually you won't wait for more than a day or two in Yurimaguas.
Slow Boat Yurimaguas – Iquitos. 100 soles, 3 days including food.
FAST BOAT
There is a fast boat connecting Yurimaguas with Iguitos. The company is called Servicio de Transporte Fluvial Romero. The trip from Yurimaguas to Nauta costs 140 soles.
ACCOMMODATION IN NAUTA AND IQUITOS
Hostal Las Palmas. Nauta. 25 soles per double room with bathroom
Iquitos: Flying Dog. Clean, great atmosphere and cool kitchen.
TIPS ON HOW TO GET TO IQUITOS
BUY A HAMMOCK
On the boat there are no beds, just a metal bar where you can hang a hammock. In Yurimaguas hammocks are sold in most stores from about 15 Soles.
---
BRING WATER
Although the food is included in the trip, the water is not.
---
MAKE THE TRIP SHORTER
If you want to save half day on the boat, you can get off at the city of Nauta, about 120 km from Iquitos and complete the last part of the journey by Van.
Van Nauta – Iquitos. 10 soles, 2 hours
TRAVEL INSURANCE
I highly recommend that you get a good insurance policy before you visit Peru. Trusted by thousand of adventurers, World Nomads is one of the best and more reliable options (without breaking your bank).
COST OF THE TOUR TO THE JUNGLE
Jungle tour. 100 soles per day all inclusive. Accommodation in a lodge, camping in the forest, visiting several lagoons, jungle treks, information about flora and fauna, piranha fishing (yes, very touristy) and night alligator watching.
If anyone is interested in the guide I had, this is his Facebook Page. I have no commission. I recommend him because he was a good guide.
---
---
Any questions about How to get to Iquitos? Leave a comment!
Some of the links in this post are affiliate links. This means that if you book or buy a service, I'll earn a small commission at no extra cost to you. I only link to stuff I love.
Hi, I'm Miguel; Adventure traveler, scuba diver and hiking lover. I have been traveling the world for the last 12 years and I hope my experiences, photos and hiking routes inspire you to travel the world too.