Stay away a bit from the touristy Bali, Gili or Lombok and get to know the true Indonesia. A land full of emotions, friendly people and ancient traditions.
Discover the beautiful island of Flores among giant dragons, surreal underwater worlds and beautiful volcanoes.
5 Cool Things to do in Flores
1. MEET THE KOMODO DRAGONS
They are the largest reptiles in the world. It's said that their bite is as deadly as the worst imaginable infection and they have dominated these lands since ancient times. Reaching up to three meters in length and weighing more than 70 kilos, these are formidable creatures. Although their hearing is not very well developed, they can use their tongues to detect preys.
2. DIVE IN THE KOMODO PARK FROM LABUANBAJO
In my opinion, the best place I've dived in Indonesia. Don't miss dives at "Castle Rock", "Crystal Rock" or the "Manta Point" because it's a real festival of underwater life and color.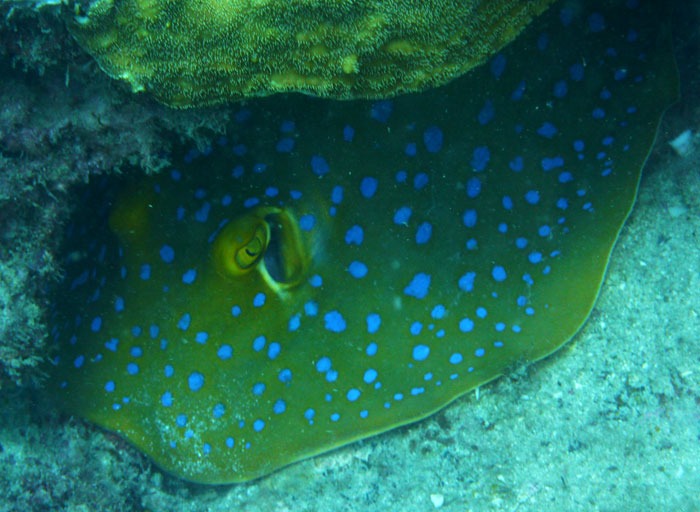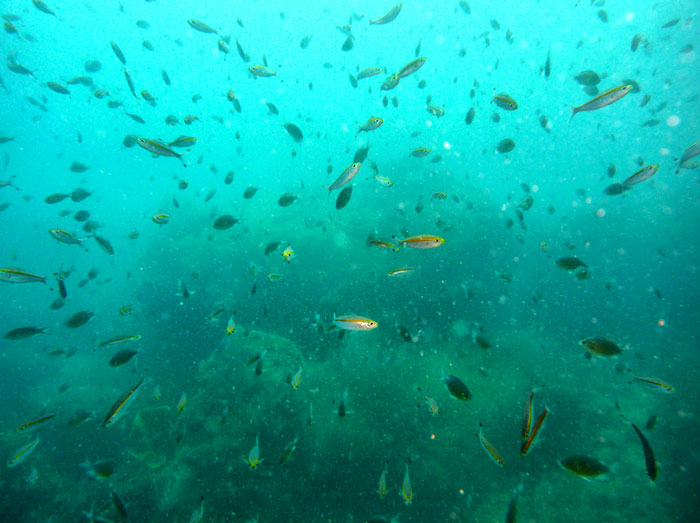 3. BAJAWA AREA
My favorite part of the island, Bajawa and the nearby villages, allow you to get closer to the local culture, know their traditions, their architecture and their customs.
I recommend you to rent a motorbike and get lost among the villages. It'd be good to learn some basic Bahasa for a better contact with this people.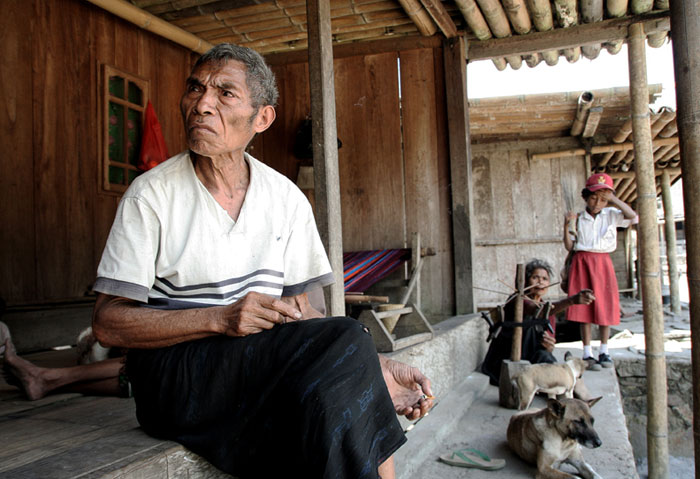 4. MOUNT KELIMUTU
Although the entire island of Flores is really beautiful, Mount Kelimutu is unmatched. Three volcanoes give amazing and changing colors to the water of their lakes.
The sun rises up and the water starts to get color, shape and density. It's a spiritual and sacred place for the local people. When someone dies, his spirit goes into one of these lakes and immerses in its magical waters forever.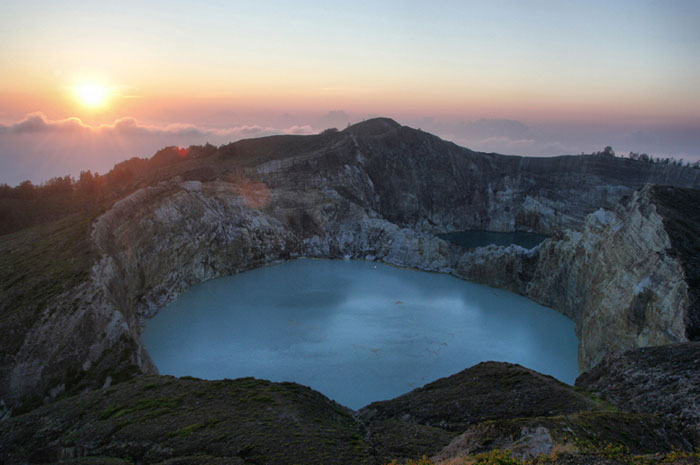 5. VILLAGES AROUND ENDE
The city of Ende didn't seem so interesting, however, there are several beaches and nearby towns such as Wolotopo, which are worth visiting. Ende is a good place to find a boat to Sumba or Kupang, Timor.
PLAN YOUR TRIP
---
ACCOMMODATION IN HOSTELS
These are some options that I loved:
Labuanbajo: Dragon Dive Komodo. Amazing place!
Bajawa: Madja Edelweis. Breakfast included and clean rooms.
Moni: Antoneri Lodge. Great location.
Ende: F Hostel. Really cool place.
ACCOMMODATION IN AIRBNB
A good option for couples and groups, with rooms and apartments at great prices. If you sign up through my link, you will get $35 of Airbnb credit!
TRAVEL INSURANCE
I highly recommend that you get a good insurance policy before you visit Flores. Trusted by thousand of adventurers, World Nomads is one of the best and more reliable options (without breaking your bank).
TRANSPORT. HOW TO GET THERE. THINGS TO DO IN FLORES.
I got to Flores from Lombok, overland. It's a long ride, but it can be done without problems.
Journey Mataram (Lombok) – Bima (Sumbawa): $16. This includes two buses (one night bus) and a ferry ride. 14 hours.
Minibus Bima – Sape. $6. 2 hours, normal price should be about $3, but there was nothing else if I didn't take this one and I would have missed the connecting ferry. It was like a charter.
Ferry Sape – Labuanbajo. $6. 8 hours.
BY PLANE:
If you're flying to Flores from Bali or other islands, I recommend that you download the free Skyscanner app. It shows you a comparison chart with the cheapest flights in each month. Also, it will help you find the best deals to fly from your city to Indonesia.
---
---
Do you have any question about 5 Cool things to do in Flores? Please Contact me!
Some of the links in this post are affiliate links. This means that if you book or buy a service, I'll earn a small commission at no extra cost to you. I only link to stuff I love.
Hi, I'm Miguel; Adventure traveler, scuba diver and hiking lover. I have been traveling the world for the last 12 years and I hope my experiences, photos and hiking routes inspire you to travel the world too.