San Juan, the capital of Puerto Rico, is one of the most vibrant destinations in the Caribbean. Wear some good shoes and get ready to walk the streets of this colonial city with Spanish heritage.
Founded in 1521 and formerly known as the "city of Puerto Rico," this is the second-oldest settlement in the Americas, after Santo Domingo city in the Dominican Republic. Today, San Juan is known for its beautiful architecture, great music and intense nightlife.
Explore the cathedrals, pastel-colored buildings, beautiful balconies, animated squares and huge fortifications of Old San Juan before getting lost in the Latin flavored nightlife.
The top things to do in San Juan, Puerto Rico.
1- THE CATHEDRAL OF SAN JUAN BAUTISTA
Located in Old San Juan, the second-oldest cathedral in the Americas is a must-see for all those walking the old streets of the capital.
2- PLAZA DE ARMAS AND PLAZA SALVADOR BREU
Most activities, such as live music and different shows, are organized in these two squares. Salvador Breu Square has stairs with access to colorful alleys you can wander around.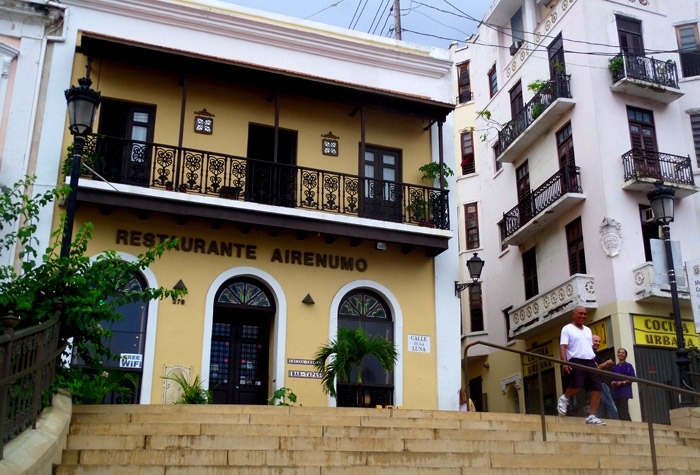 3- PLAZA COLÓN
One of the most beautiful squares in the city, with several significant buildings on the sides, including the Government Reception Center.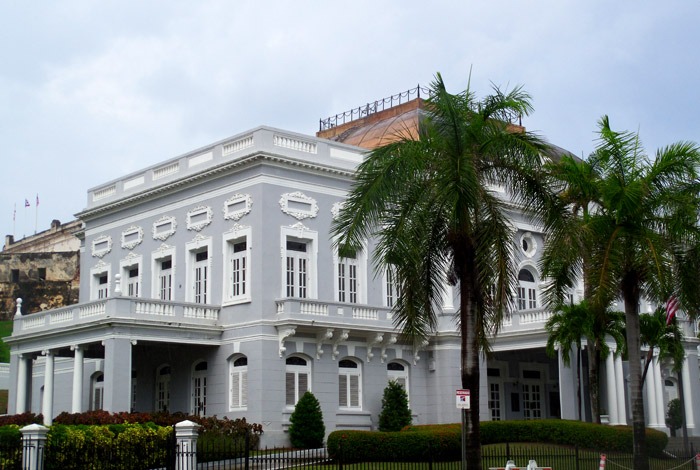 4- FORT SAN FELIPE DEL MORRO
An impressive sixteenth-century fortification used by the Spaniards to defend themselves against enemies throughout the centuries. Named a World Heritage Site by UNESCO in 1983, it's to this day one of the greatest icons of the city.
5- SANTA MARÍA CEMETERY AND THE DISTRICT OF LA PERLA
Right next to Fort San Felipe, you can see the Santa María Cemetery with the "La Perla" neighborhood in the background. If you want to visit La Perla, I recommend that you go with someone who knows the area because it's considered a somewhat dangerous neighborhood.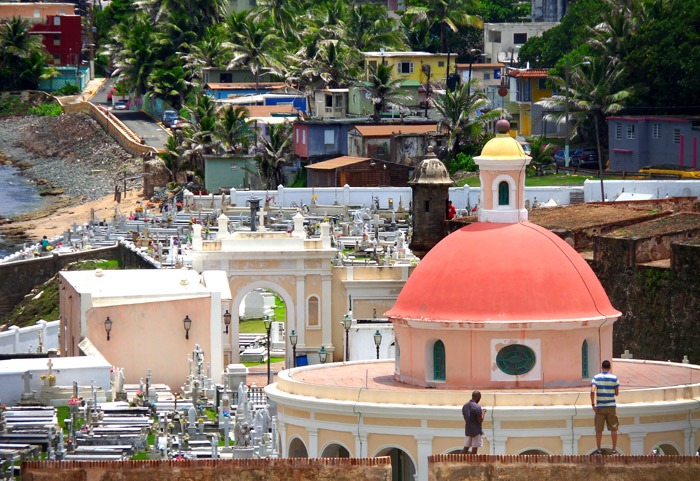 6- STROLLING AROUND THE COLORFUL STREETS OF OLD SAN JUAN
This is, in my opinion, the best of all activities: wandering. Old San Juan is actually not that big, so in a few hours you can walk many streets and appreciate the city's architecture and unique essence.
7- PASEO DEL MORRO AND LA PUERTA DE SAN JUAN
If you cross through La Puerta de San Juan (San Juan Gate), outside the walls you'll find a lovely walk, in which you can watch the sun set over the sea.
8- VISIT THE ISLANDS OF CULEBRA AND VIEQUES
These are two of the most spectacular islands in the Caribbean and are not far from San Juan. If you have a couple extra days, I recommend that you visit Vieques or Culebra island for some relaxation after the crazy nightlife of the capital.
Where to go out in San Juan: The nightlife of the city
OLD SAN JUAN
This is certainly most "touristy" part of town, so it has no shortage of bars and clubs in which to party. Although many of the patrons are foreign (especially from the continental U.S.), it's also a popular area for Puerto Ricans. Tetuan Street is a good place to start the evening, with many bars and terraces, as well as some busking.
LA PLACITA
If you want to party as a real Puerto Rican, you have to go to La Placita. It's out of Old San Juan, but not very far away. The place gets really crowded with people drinking and dancing for hours to the rhythm of salsa.
---
TRAVEL INSURANCE
I highly recommend that you get a good insurance policy before you visit Puerto Rico. Trusted by thousand of adventurers, World Nomads is one of the best and more reliable options (without breaking your bank).
---
---
Would you pin it? Thanks
---
Do you have any doubt about Top things to do in San Juan, Puerto Rico? Leave a comment!
Some of the links in this post are affiliate links. This means that if you book or buy a service, I'll earn a small commission at no extra cost to you. I only link to stuff I love.
Hi, I'm Miguel; Adventure traveler, scuba diver and hiking lover. I have been traveling the world for the last 12 years and I hope my experiences, photos and hiking routes inspire you to travel the world too.