It would be difficult to find another hike across South America that could beat the beautiful Huayhuash Circuit. This route will take you through dizzying cliffs, snowy peaks and surreal lagoons. Most people do it with an organized tour as it can take up to 10 or even 12 days to complete the entire circuit. However, my friend Jabi and I decided do it on our own, without guides and on a budget. Pure adventure!
We completed the circuit in 9 days. I have to say it was not easy. Everyday we walked for many hours carrying more than 30 kilos of food, water, camping equipment, clothes, etc. But one thing is for sure, I would definitely do it again. It was one of the best hiking experiences of my life.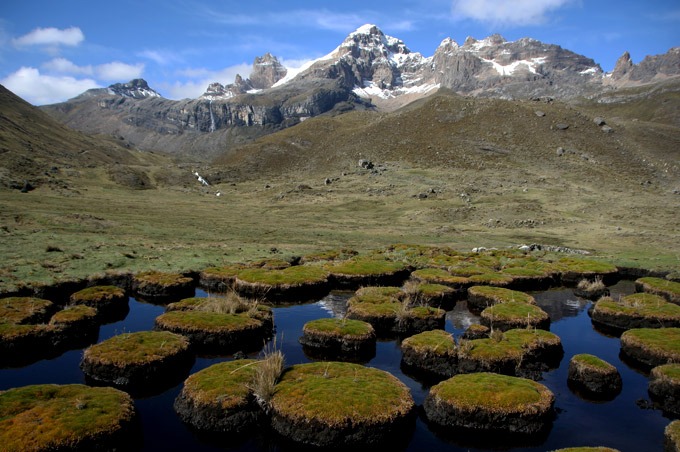 MAP
Trekking the Huayhuash circuit on a budget during 10 days, without guides:
DAY 1:
We take a van from Huaraz to the village of Llamac. From there we walk up to the campsite of "Quartelhuain", where we spend the first night.
DAY 2:
On this day we cross the "Qaqanan pass", at 4,700 meters, with beautiful views of the valley. After that, we descend to the "lagoon of Mitucocha", where we camp.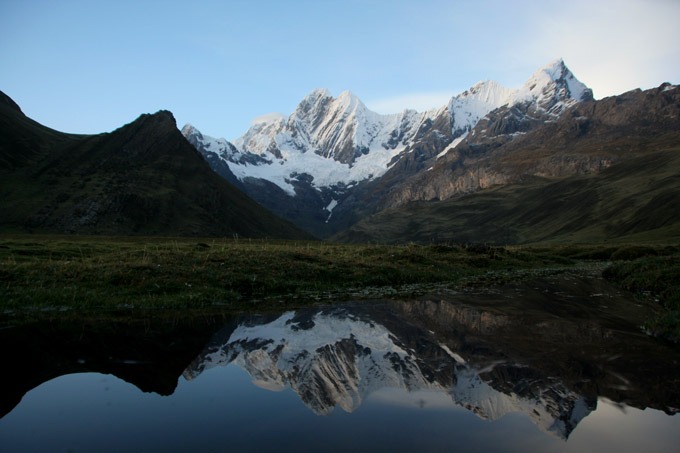 DAY 3:
We cross the "Carhuac pass", at 4,650 meters, and then descend to our campsite in the "Carhuacocha lagoon".
DAY 4:
We cross the "Carnicero pass", at 4,600 meters, and then descend to our campsite in the beautiful "lake of Carnicero", at 4,300 meters.
DAY 5:
We climb the "Portachuelo de Huayhuash" pass, at 4,750 meters. Later, we walk around the "lagoon of Viconga" and get to the campsite at 4,480 meters.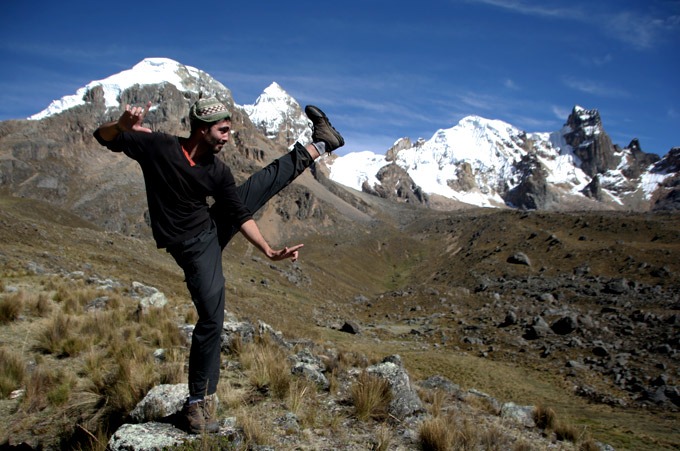 DAY 6:
We cross the highest pass of the trek, "Punta Cuyoc pass", at about 5,000 meters. We descend through the valley of "Huanactapay" to the campsite.
DAY 7:
We continue through the valley of "Huanactapay" before we get to the campsite of "Huatiac".
DAY 8:
On this day we cross two passes. First, "Punta Tapush" at 4,750 meters and then "Punta Yaucha" at 4,800 meters. We camp close to the beautiful lagoon of "Jahuacocha".

DAY 9:
From the lagoon of "Juahacocha" we cross the "Llamac pass", at 4,300 meters, to reach the village of Llamac and get back to civilization.
Budget for trekking the Huayhuash circuit independently:
ACCOMMODATION
During the hike you can camp in designated areas. There are 9 different communities along the circuit and all of them charge 25 soles as a camping fee. Being low season, there were almost no people and we only paid in two communities. So, we just paid 50 soles!
I liked this hostel in Huaraz: Casa de Ana B&B. Amazing terrace on the top.
---
TRANSPORT. HOW TO GET TO HUAYHUASH
There are a few vans from Huaraz to Llamac every day. The price is 20 soles, although we were charged 25 soles because of our gringo faces, I guess.
If you are flying to Peru, I recommend that you download the free Skyscanner app. This great app shows you a calendar with the cheapest flights in each month.
---
FOOD AND DRINK
This is the hardest part of the trek. If you go without guides or porters, you have to carry all your food for 9 or 10 days. So, carefully plan what you're going to bring because the first few days it can be very heavy. In some villages you can buy some cheese, but you will not find much more. We spent about 7 dollars a day on food.
There is no need to carry a lot of water, you will find thousands of streams along the trek.
WEATHER. WHEN TO GO
The best season is from May to September, when there is little rainfall.
We went in November and although we had some rain and snow, it's also possible to complete the trek. But I'm not saying it's easy.
TIPS FOR HIKING THE HUAYHUASH CIRCUIT ON A BUDGET
ACCLIMATIZATION
This trek passes through areas over 5,000 meters, so it is very important to do a good acclimatization. We completed the Santa Cruz trek first as part of our acclimatization.
---
MAP
Get a good map in Huaraz before going up to the mountain. You can also find many good maps online that you can print.
---
ORIENTATION
If you go on your own, it is important to have experience reading maps. It may be easier to orientate yourself in the dry season, as the paths are better marked.
During the rainy season, some paths were a bit complicated to understand. The rains created small rivers that came together with the original paths and it was a little confusing… it looked like there were a lot of new paths. Moreover, sometimes the mountains are completely covered by clouds, making reference points difficult to follow.
We got lost a couple of times and it was no fun. You need to be an intermediate experienced mountaineer to do it on your own during the rainy season.
TRAVEL INSURANCE
I highly recommend that you get a good insurance policy before you visit Peru. Trusted by thousand of adventurers, World Nomads is one of the best and more reliable options (without breaking your bank).
---
---
Did you like Trekking the Huayhuash circuit without guides? Please, leave a comment!
Some of the links in this post are affiliate links. This means that if you book or buy a service, I'll earn a small commission at no extra cost to you. I only link to stuff I love.
Hi, I'm Miguel; Adventure traveler, scuba diver and hiking lover. I have been traveling the world for the last 12 years and I hope my experiences, photos and hiking routes inspire you to travel the world too.