Varanasi, one of the oldest cities of India and the world, is also one of the most sacred. Blessed by the waters of the Ganges River, it's a place of pilgrimage for Hindus and tourists. Come to this amazing place and lose yourself in the magic and the energy.
In the few days that I spent in the city, one of my favorite activities was just sitting on the Ghats and watching the world go by, but if you are in need of some more action there are a lot of different things that you can't miss.
Things to do in Varanasi, India
1. STROLL ALONG THE GHATS
Undoubtedly, it is one of the best things you can do in Varanasi. There are so many characters around the Ghats that you won't believe where you are; it's really another world as if you'd travelled into a scene from a fictional movie.
Almost all of the ghats are connected together, although depending on the water level it can be difficult to move from one to another.
2. CREMATION
There are several ghats whose main function is to burn the dead. All Hindus with enough money aspire to get here and be cremated in this sacred city.
The show is open and tourists can come to observe. Sometimes you can see some bizarre scenes such as a foot that has escaped the fire lying on the ground, or a dog chewing on a hand.
Beware of scams. In this area it is not allowed to take pictures, and if you are taking one, even if it's from a far place, they are going to be aggressive and ask you for an outrageous amount of money as a fine.
My recommendation, don't take photos of the cremations from the ghat. If you go for a boat ride, you can take pictures from the boat without any problems.
3. BOAT TRIP
If you want to have a good overview of what happens in the Ghats, I recommend a boat trip to admire the beauty of the city. The rides are cheap. It can cost a dollar per person if you get three or four people together and negotiate well with the boatman. Usually, the trip takes about forty minutes.
You will see many people bathing, cleaning clothes, doing purification rituals, etc. The most beautiful view from the boat is the cremation area where the wood is stored in piles, people congregate and temples draw the background. Feel free to take as many pictures as you want.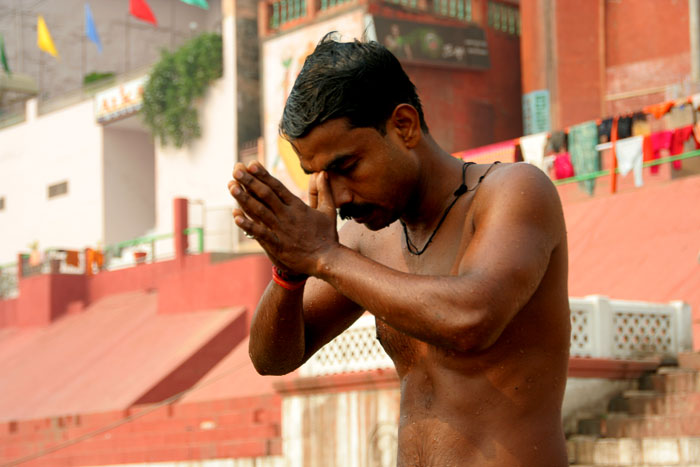 4. THE CITY BACKSTREETS
Although not as spectacular as the Ghats, the nearby streets also have some action, as well as shops, restaurants, hairdressers, temples and other places where you can walk or get lost in the crowd. It's not uncommon that these narrow streets are full of cows or goats and monkeys jumping from balcony to balcony trying to find some fruits to steal.
If you approach the Sikh temple, you will be invited to share a meal with them. For free!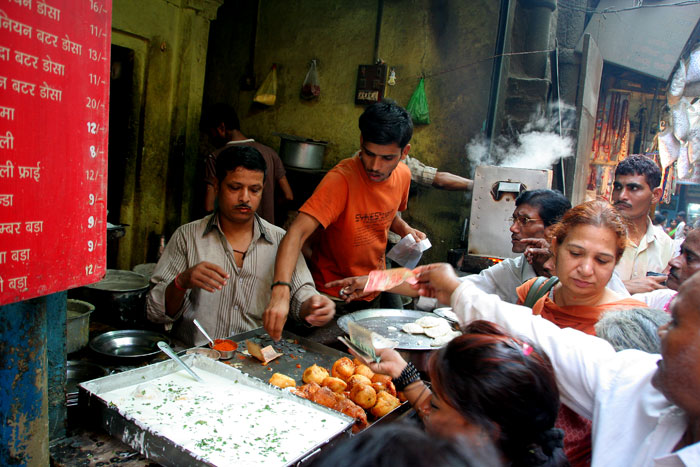 5. FESTIVALS
There are several sacred Hindu festivals a year in Varanasi, so if you are lucky you might see some celebration during your visit.
I was fortunate enough to watch the Dev Diwali, a festival in which all the steps are decorated with thousands of candles, and gods descend that day to bathe in the water of the Ganga River. This place is particularly spectacular after sunset.
6. MEET THE SADHUS OR BABAS
One of the things that most impressed me of Varanasi is the amount of Sadhus living here.
These characters devote their lives to prayers and rituals, and also to smoking pot all day and getting some money from tourists who want to take some photos.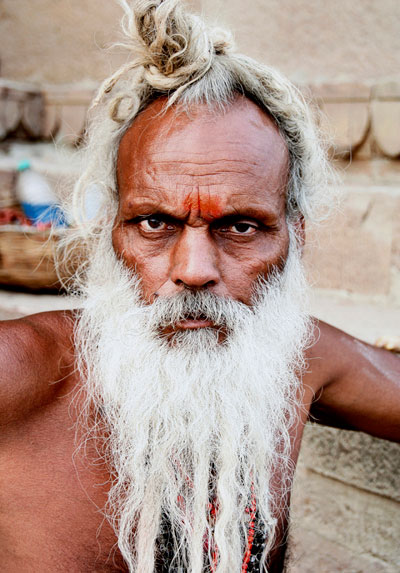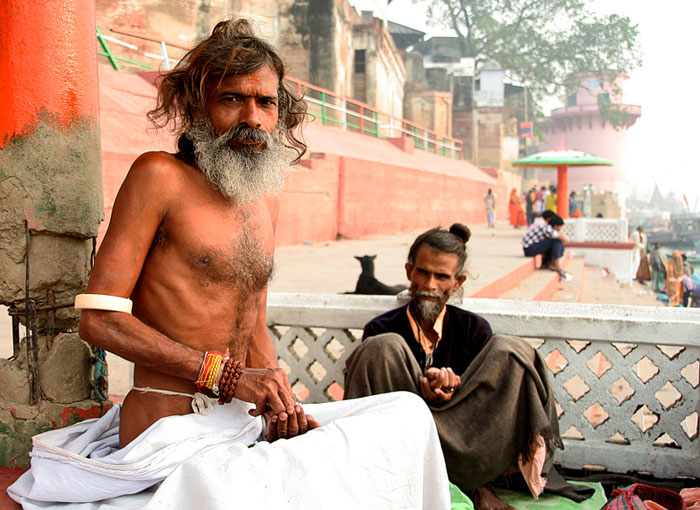 7. MEDITATION AND YOGA
There are several meditation and yoga courses if you are interested. Otherwise, just watch how they do it and enjoy the show.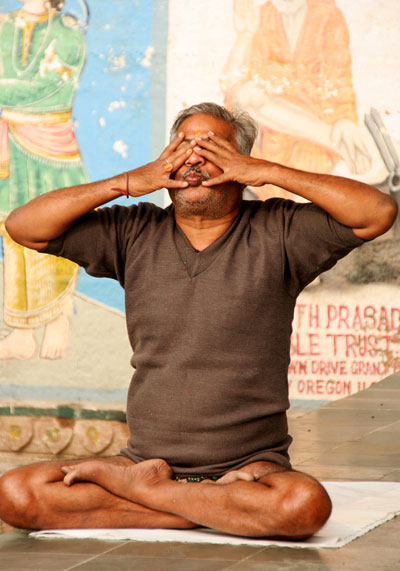 8. MARKETS
Around the streets near the ghats, there are several markets where you can find fruits, vegetables and above all, many different colours and scents. Lose yourself in this amazing city and go at your own pace discovering new things to do in Varanasi.
PLAN YOUR TRIP
---
ACCOMMODATION IN HOSTELS
These are some options that I loved:
Budget: Roadhouse Hostel. Simple rooms, awesome terrace and great price.
Mid-price: Ran Bhawan. Nice atmosphere and friendly staff.
ACCOMMODATION IN AIRBNB
A good option for couples and groups, with rooms and apartments at great prices. If you sign up through my link, you will get $35 of Airbnb credit!
TRAVEL INSURANCE
I highly recommend that you get a good insurance policy before you visit India. World Nomads is one of the best and more reliable options (without breaking your bank).
---
---
Do you have any question about 8 Amazing things to do in Varanasi? Leave a comment!
Some of the links in this post are affiliate links. This means that if you book or buy a service, I'll earn a small commission at no extra cost to you. I only link to stuff I love.
Hi, I'm Miguel; Adventure traveler, scuba diver and hiking lover. I have been traveling the world for the last 12 years and I hope my experiences, photos and hiking routes inspire you to travel the world too.