After the first Caribbean contact in Trinidad, our journey continued through these beautiful islands, with our next stop being the amazing Grenada.
Grenada passed from Spanish to French rule and later to British, an english/creole mix being the main spoken language today. Its inhabitants are mostly descendants of African slaves and the culture is purely Caribbean, without such Rastafarian trends as we saw in some of the neighboring islands.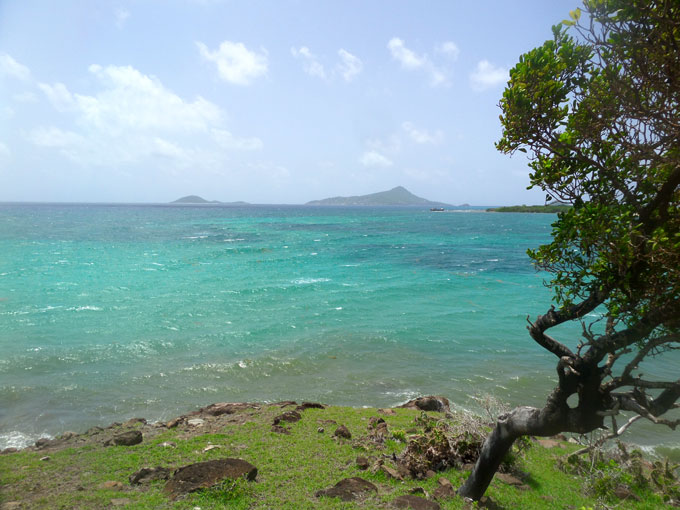 Things to do in Grenada
1. SAINT GEORGE
In my opinion, the most beautiful city of all the Lesser Antilles. Churches, streets, buildings and even the color of the bricks will make you feel like you are in London or Edinburgh. It has this northern European style mixed with local markets and Caribbean flavors. I recommend you make your way up to the Fort George for a beautiful view of the bay.
2. GRAND ANSE BEACH
Grand Anse is the most touristic beach in the country, the sand is fine and the water a stunning blue. Coming from Trinidad, it was the first beach that made us really feel like we were in the Caribbean. However, the number of hotels, resorts and villas along the beach, may change this idea of paradise beach, depending of course, on your preferences.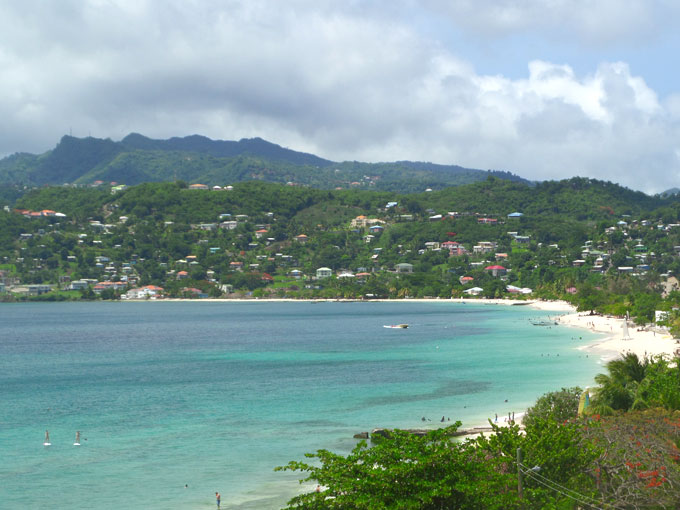 3. MORNE ROUGE BEACH
Only 15 minutes walk from Grand Anse, Morne Rouge is a much quieter alternative. It's much smaller, the water is as clear as at the previous beach but with just a few people.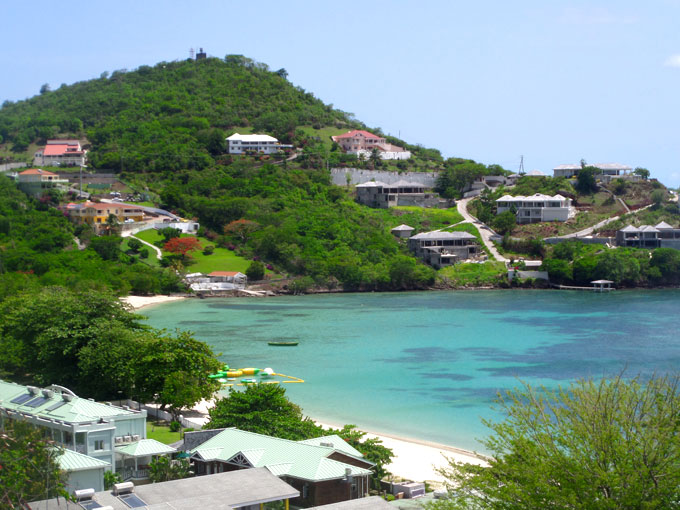 4. UNDERWATER SCULPTURE PARK
Grab your snorkel gear and approach the Molinere's underwater sculpture park to discover a new world. Although most people visit it through a dive center, you can do it on your own without spending anything.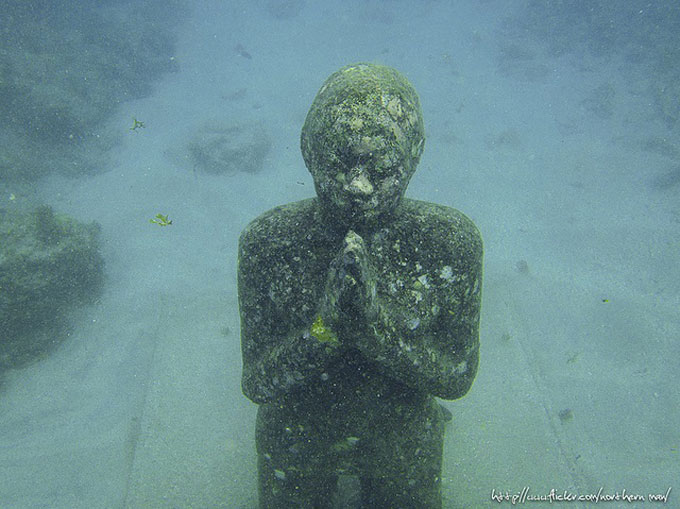 5. SEVEN SISTERS WATERFALL
There are several waterfalls that you can visit on the island. The Seven Sisters, after a short walk through the forest, allows you to refresh in its waters and even jump off from the top.
6. VISIT CARRIACOU
Grenada is a beautiful island, but honestly, her sister Carriacou, is unmatched. Some of its beaches are unbelievable, the pace is quieter and the people nicer. You can't plan a trip to Grenada without visiting the island of Carriacou.
Budget for Backpacking in Grenada. $ 18/day
All of the Caribbean islands are quite expensive. We spent $200 per person in 11 days in Grenada. An average of $18/day including the price of the ferry from Grenada to Carriacou and from Carriacou to Union (Saint Vincent and the Grenadines). The trick was to Couchsurf and camp on some beaches.
---
ACCOMMODATION
In Victoria, you can stay at Kim's place. The apartments are beautiful and located in a spectacular hill. I recommend you contact him through Couchsurfing to get a good price.
In Saint George's I can recommend: Cosy Hut.
In Carriacou we used Couchsurfing and also camped on the beautiful beach of Anse la Roche, in the north of the island.
---
TRANSPORT. HOW TO GET TO GRENADA:
If you are lucky in the marina of Chaguaramas, in Trinidad and Tobago, you can find a sailboat to come to Grenada.
If you choose to fly, I recommend you take the Conviasa flight on Sundays.
Port of Spain – Saint George. 100 euros one way. Conviasa
Within the islands
Taxi Saint George – Non pariel, Victoria. 120 EC
maxi Victoria – Saint George. 5 EC
maxi Saint George – Grand Anse. 2.5 EC
Ferry Saint George – Carriacou. Amelia boat. 40 EC, Saturday 10am. 4 hours.
maxi Tyrell Bay – Hillsborough 3.5 EC
---
FOOD AND DRINK
As in all the Caribbean islands, the food is expensive. Prices in supermarkets are even higher than in the US or Europe. That's why traveling through the Caribbean is not cheap for backpackers.
The street food also has high prices.
Roti chicken. 4 dollars. (Getting one is enough)
WEATHER. WHEN TO GO
Best from December to June. Note that the hurricane season runs from July to November. The rains sometimes are not that strong and you may travel the country, but you are going to get a bit wet.
Tips for Backpacking in Grenada
DISTRIBUTE YOUR TIME WELL
If you want to visit both Grenada and Carriacou, I recommend you plan a bit, because Grenada is much bigger, but in my opinion, the island of Carriacou is much prettier.
---
CAMPING
In Carriacou is possible to camp on the beach of Anse la Roche for free.
---
HITCHHIKING
Hitchhiking works well on both islands, it is something cultural for them and someone will always give you a lift to your destination. Moreover, it's a good way to meet locals and talk to them.
---
FOOD
If you don't want to spend much, I recommend traveling with a stove for cooking and buy food at the supermarket or local shops. Still, be prepared to spend more than you thought.
---
TRAVEL INSURANCE
I highly recommend that you get a good insurance policy before you visit Grenada. Trusted by thousand of adventurers, World Nomads is one of the best and more reliable options (without breaking your bank).
---
---
Do you have any question about Backpacking in Grenada? Leave a comment!
Some of the links in this post are affiliate links. This means that if you book or buy a service, I'll earn a small commission at no extra cost to you. I only link to stuff I love.
Hi, I'm Miguel; Adventure traveler, scuba diver and hiking lover. I have been traveling the world for the last 10 years and I hope my experiences, photos and hiking routes inspire you to travel the world too.